Let's find out how to become a Pharmaceutical Sales representative, you don't need to do anything but you should have a skill set and a degree, these two things make you an excellent medical representative, as well as a good career, and one thing is that if your communication skill is good then it will make you more posture.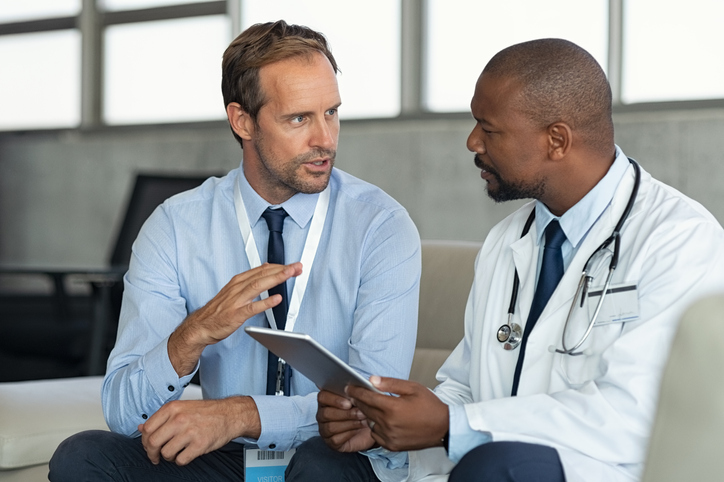 What is the work of a pharmaceutical sales rep like?
A medical representative has to describe his company's products, whether during a meeting with a doctor or during a conference. A company would have a sales person (MR) that would increase the sales of its product For this, the pharmaceutical company regularly sends its medical representative and that is the responsibility of a medical sales person. this is How hard is it to be a pharmaceutical sales rep?
Pharmaceutical companies hire candidates who are well-versed in areas like Pharmacology or how drugs may impact the body and the health or condition they are intended to treat. A representative must be able to respond to any inquiries about the product description, including those regarding its drug's mechanism of action, adverse drug effects, and potential drug interactions. Pharmaceutical sales person may focus on a certain class of pharmaceuticals, such as cancer or cardiovascular treatments because they need to have such in-depth knowledge of the prescriptions, that is why pharmaceutical companies trained them for a particular product segment.
Next, we will talk about which skill set and degree you will need, First of all, let us know how how to get into pharmaceutical sales and how to get into pharma sales.
Responsibility of a Pharma sales Representative
Meeting with the doctor and talking about the product
Make a chart about the daily meeting with the doctor, work out the details of the meeting and share them with the Boss.
Knowing about the product, studying it, and preparing the presentation.
To communicate with the zonal head about the meeting and sales
How to get into pharmaceutical sales
If you have a question: How do you Get into Pharmaceutical Sales? so for this, All the steps are given here: All you have to do is follow these steps.
1. Get Your Degree
Although it is possible to work as an MR (Medical representative) or pharmaceutical sales rep without a degree, most organizations prefer to hire people who have at least a bachelor's. Your degree provides evidence to pharmaceutical companies that you are dedicated enough to finish the curriculum and that you can understand new information. You must be able to demonstrate that you are familiar with the products you will be promoting and that you are fluent in the language used by doctors.
Till now you have learned that you will need a degree to get into pharmaceutical sales, pharmaceutical companies always prefer a science background person, that person can also be a B.Pharma, M.Pharma MSc, and B.Sc.
2. Get a Certificate:
Some agencies also run certificate programs for medical representative sales, if you do certification along with the degree, then it will be icing on the cake.
As Certified National Pharmaceutical Representatives, candidates can choose to be certified directly by the National Association of Pharmaceutical Representatives (CNPR). With the help of this certification, students will acquire the precise abilities and information required for a job as a pharmaceutical sales representative. You will get knowledge of the prescription medicine distribution policies as well as the laws governing the sale of medical products.
What does certification do, certification will give you confidence, as well as an experience, in case of talking to a doctor to sell a pharma product, and in discriminating against the product in front of doctors.
3. Improve skill
First, understand What skills do you need for pharmaceutical sales? If you talk about skills, skills like, skills of communication, time management, and presentation, if you have mastered them then you will become a perfect medical sales person. So now let's talk about these skills one by one.
4. Communication:
For any job, you must have excellent communication skills, but we are talking about this skill for a pharmaceutical sales person, which required a good tone and volume of voice and pace of speech Especially when talking to your clients or doctors.
5. Product Presentation
This will be another skill of a sales person to present his company's product well especially when you are talking with doctors, and also when you are thinking of some conference or events to display pharmaceuticals products. The product should be presented in a good manner and a compromise, which also reflects your professionalism.
6. Management of Time:
A pharmaceutical sales person needs to manage his time well, because there may be times when you have to go to a meeting with the doctor, suppose you leave on your own time, but it is not necessary that the doctor should be free for you, You may also have to wait that long, it is better that you fix the meeting with the doctor beforehand, but after a long time, you face less meeting issue because of bonding with doctors. that is when you will not face many problems, but still, you must have good time management skills.
7. Pharmaceutical sales with no experience
Now the questions arise about how to get into pharmaceutical sales with no experience.
It is not necessary that an experienced medical sales person can do marketing, if you are a fresher and have a life science degree can do pharmaceutical sales jobs that, can advance your career. lots of pharmaceuticals company looking for new dynamic candidates to sell products or product marketing.
8. How do you get recruited into pharma sales?
Obtain a degree in a field relevant to pharmaceutical sciences, such as analytical or synthetic chemistry, M.Pharm, B.Pharm, etc. Any of these degrees will allow you to apply to pharmaceutical companies. The remaining portion will be your stuff and performance. In India and USA, there are many industries that hire new employees. You must look for recruitment drives and join up for them. Determine your area of interest first, such as research and development, quality assurance and control, regulations, clinical trials, manufacturing, etc.
Getting recruited as a medical sales person is not a big task, but still, you have to prepare well before attending the pharmaceutical sales interview. we have prepared some of the bullet points which help you to get out of the fear of how to get into pharmacy sales.
9. Build up a Resume
Your CV should highlight your achievements and be a strategic target to the requirements of the particular position you're looking for. To improve the trustworthiness of your resume, be sure to include bullet points that belong to your sector.
Don't build your CV too long, make small bullet points, because the interviewer doesn't have enough time to read all the lines.
Make the heading as possible and if you are an experienced sales person, keep the recent company above at the top and likewise the previous company below the current organization.
10. Networking
Remain in touch with the experts at your university. Inform everyone you know about your professional aspirations. It might be difficult to break into the pharmaceutical sales industry because it may be a lack of loose network. so try to build up a network around this industry.
In today's scenario, social media becomes a powerful tool to get communicate, you can start link-building on social media like LinkedIn, etc.
Look for recruiters who are employed in the pharmaceutical industry.
Look for events where you can network with people in the pharmaceutical business, such as job fairs.
11. Preparation for Interview
Now you are still worried about how to prepare for the pharmaceutical sales representative? Read our Expert guide.
A. Fresher Candidates
As far as you are thinking your concern is right, it is difficult to get a job as a pharmaceutical sales representative, and it is up to you how easy it is possible to make it.
This is a must-read about
Drugs Interactions
Drugs' Side Effects
Mechanisms of Action, along with some basic questions like:
Tell me about yourself
and your goal
Why do we hire you? etc.
Do you have any sales experience with pharmaceuticals? Why did you pick this profession?
B. Experienced Candidates
Some common questions for experienced Pharmaceuticals sales person:
What kind of sales did you make at your previous employer?
How big was your team at your previous employer?
Which sales quota did you meet?
How did you create leads?
Describe how sales were handled at your previous business. What was effective?
Give an example of a period when a sales procedure was modified. What changed, and why? What came out of it?
Final Conclusion
In the world of sales, there is an ancient terminology called WIIFM. What's in it for me? is what it means. The client is the "me" in WIIFM. When creating your elevator pitch, keep the buyer in mind.
What does the doctor stand to gain in this situation? What issues are critical to the doctor and the practice of the doctor? Simple, quick pictures of crucial information are perfect for the time-constrained doctor because a typical doctor's day is organized into brief, specific segments.
FAQs
How to get into pharmaceutical sales

Obtain a degree in a field relevant to pharmaceutical sciences, such as analytical or synthetic chemistry, M.Pharm, B.Pharm, etc

What is the work of a pharmaceutical sales rep like?

Pharmaceutical Sales reps work by meeting with the doctor and sharing production information to get sales

How do pharmaceutical sales reps make sales?

They make an effort to teach doctors that the brands their business offers are superior to all others.

Is pharmaceutical sales a good career path?

Pharmaceutical sales may be a good decent carrier if you have capabilities like Good communication skills, Presentation, and a way to deliver the right information.

Which pharmaceutical companies pay the highest for sales & marketing jobs?

Highest-paying pharmaceutical companies like Sun Pharma, Cipla, Jonson, and Jonson, and Mankind Pharma

What degree is best for pharmaceutical sales?

B.Pharmacy, M.Pharmacy, B.sc and M.sc and other Lifescience Candidates.

What skills do you need for pharmaceutical sales?

Three skills most likely for Pharmaceutical sales is; Good communication skill, Presentation, and Networking.

What is the highest-paying job in pharmaceuticals?

Medical sales Representative and Pharmacist in industries.

What to study to work in pharmaceuticals?

A representative must be able to respond to any inquiries about the product description, including those regarding its drug's mechanism of action, adverse drug effects, and potential drug interactions

Pharmaceutical sales salary

The pay would be approximately Rs. 30000/pm once confirmation has been received. In addition, he or she will receive daily allowances, LTA, bonuses, family insurance, incentives, provident fund contributions, etc. The total income will be between Rs. 40.000 and 45.000 per month.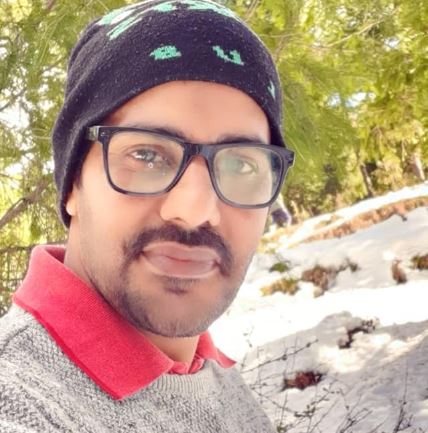 RPh. Naresh is a registered Pharmacist having studied pharmacy at PGIMS. he is a passionate blogger and writes topics around the pharma and pharmaceutical industries. Our blog also Provide all solution to get job information in the Pharmaceutical industry. The platform also helps people to prepare for their interviews by posting important interview questions.