Currently, there is an opportunity at Biocon Biologics Limited – A vacancy for an Assistance Manager. Job ID-9213
Department Details: Role Summary
Will be responsible for deliverables of day-to-day activities being carried out in the analytical and Downstream Lab of MSAT. Execution of small-scale experiments for closure of investigations, deviations, and process improvements. Development of analytical methods.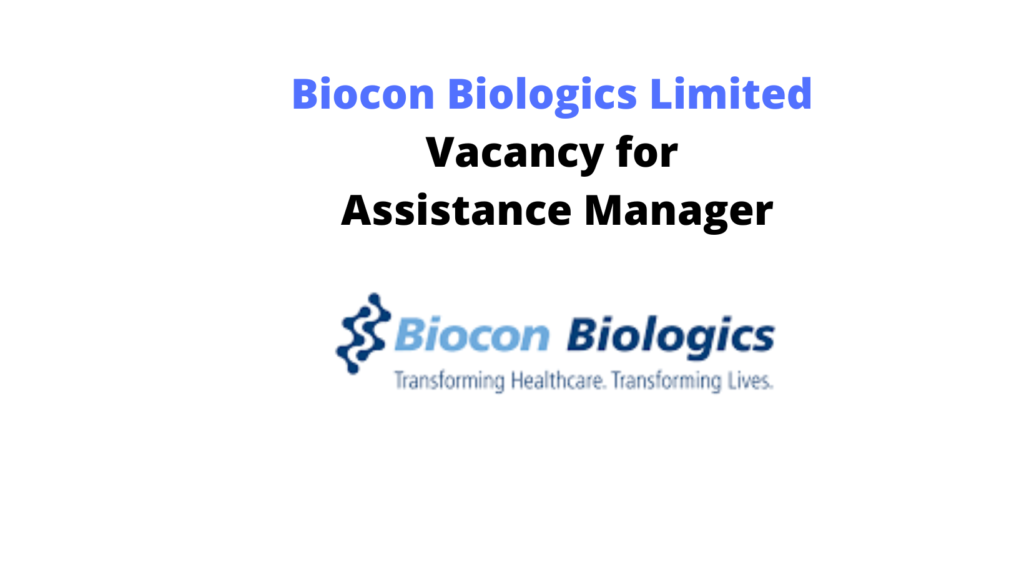 Key Responsibilities
Following the Good Laboratory Practice systems in the MSAT laboratory
Monitoring and Execution of Analytical and Downstream operations.
Coordinating with other concerned departments to carry out the analytical activity.
Implementing EHS policies in respective areas and ensuring compliance.
Analysis of samples for investigating the deviations/non-conformities to identify the root cause and CAPA.
Implementing CAPAs to avoid recurrence of deviations/non-compliance.
Preparation of SOP, protocols, and reports.
identifying and reducing the hazards posed by a product, process, operation, piece of equipment, location, or employee.
purchasing and maintaining the reagents and chemicals needed for the lab.
implementing efficient calibration, preventative maintenance, and validation processes to keep the facility and equipment in a state of compliance.
Working on continuous improvement programs for operational efficiency and better compliance.
Execution of SSP runs and scale-down studies.
Report preparation and evaluation of the resin life cycle.
Analysis, both quantitative and qualitative, of various in-progress samples produced during the experiment.
Qualification of different equipment of MSAT lab.
Development of HPLCs based methods for different molecules.
Analysis of samples of different experiments.
Educational Qualifications Required:
Required Education Qualification: Master of Science (M.sc)
Required Experience: 0 – 1 years
Visit the given link to apply
Related Job: Alembic Pharma walk-in interview details