BIOCON BIOLOGICS LIMITED Walk-In Drive For Aseptic Manufacturing @ Hyderabad on 25 Sept.2022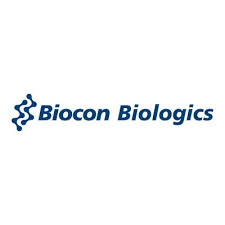 Role and Other
Industry Type: Pharmaceutical & Life Sciences
Experience: 1 to 7 years
Education UG: B.Tech/B.E. in Any Specialization, B.Sc in Any Specialization, B.Pharmacy in Any Specialization, Diploma in Any Specialization
Job Description:
Familiar with current GMP, pharmacopeia, various regulatory standards, and drug and cosmetic acts.
basic understanding of biotechnology, data integrity, pharmaceutics, pharmaceutical chemistry, microbiology, ALCOA, and other related pharmaceutical topics.
Verify the quality of the medication product at each stage.
At all times, make sure data integrity and compliance with quality and regulatory requirements.
Advanced data analysis, flexibility, adaptability, and lifelong learning, as well as critical analysis and decision-making.
To collaborate on documents, such as change controls, CAPA, Deviations, QRA, Technical papers, Study Protocols, and Reports, with the compliance team and QA-QMS.
Handling of internal and external audits, as well as coordination of departmental audits
By keeping the area and equipment clean and adhering to aseptic procedures, you may ensure that microbiological contamination in the manufacturing area is under control.
Ensuring the online recording of batch activities and the papers' availability.
Following aseptic procedures for gowning and performing aseptic operations while acting in an aseptic manner.
To participate in media qualification, validation, and filling in cooperation with cross-functional teams.
Ascertain that all activities performed in the manufacturing area, such as batch manufacturing, vial washing, filling, lyophilizer loading/unloading, aseptic area entry/exit, autoclave unloading, CIP, SIP, filtration, and filling, are done so in accordance with the cGMP requirements, SOPs, and BMRs.
Maintain the spare parts and replacement parts needed for any aseptic area equipment.
Ensuring that autoclaves, vial washers, depyrogenation tunnels, filling and sealing machines, lyophilizers, manufacturing vessels, filter integrity machines, etc. are used and cleaned in accordance with the corresponding SOPs. Make sure that these machines are PMP and qualified in conjunction with the validation team, and that all operations are carried out in accordance with the equipment's verified operating parameters.
Related Jobs: Zydus Lifesciences Walk-in Interview At Goa
Interview Date and time
Date and time: 25 September, 9.30 AM – 12.00 PM
Interview venue: Hotel Avasa, Survey No. 64, 15, 24, 25 & 26, Hitech City Rd, HUDA Techno Enclave, Sector 1, Hyderabad, Telangana 500081.