Gland Pharma Limited – Walk-In Interviews for the given following position. Kindly read all the instructions before attending the interview.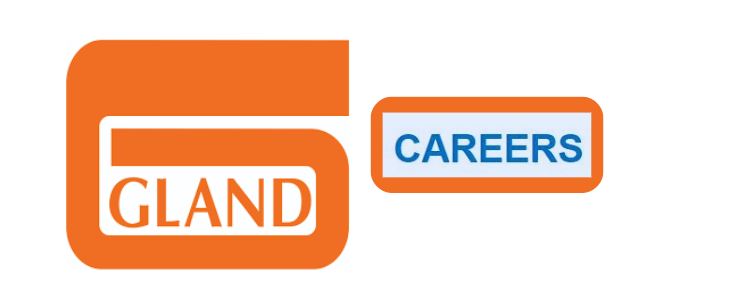 About Company
With a global footprint spanning 60 countries, including the United States, Europe, Canada, Australia, India, and other markets, Gland Pharma has developed over the years from a contract manufacturer of low-volume liquid parenteral products to one of the largest and fastest growing injectable-focused companies. We have a strong track record in the development, production, and marketing of complex injectables and primarily operate under a business-to-business (B2B) model. Due to our presence throughout the entire value chain, we have experienced exponential growth. Shanghai Fosun Pharma, a significant pharmaceutical company globally, is promoting us.
On September 6, Gland Pharma Ltd. will hold a walk-in interview for process engineers and central or block utilities with experience ranging from one to seven years. Required: Sterile injectables and parenteral experience
Process Engineering:
Process engineering experience of 1 to 7 years (Instrumentation & Mechanical). Candidate must have prior working knowledge of Lyophilizer, Autoclave, Depyrogenation Tunnel, Vail Washing, Filling, and Sealing equipment.
Carrying out preventive maintenance on manufacturing block-located equipment in accordance with the preventive maintenance planner.
In charge of equipment certifications and providing the validation team with support for all activities related to validation.
In charge of the operation, breakdown, and preventive maintenance of the process equipment.
Prior sterile injectables/Parenteral industry experience is required
Block Utilities/Central Utilities:
2–6 years of experience working in central or block utilities
Responsible for keeping and performing scheduled preventive maintenance on equipment like the PW storage and distribution system, the Multicolumn distillation plant, the Pure steam generator, the WFI storage and distribution system, and the Filter Integrity Tester.
Participating in assessments of IQ and OQ.
Helping executors with document preparation and execution.
Watching the equipment and daily operations Using the block utility.
Interview Venue Details
Walk-in Venue- Gland Pharma Unit 2, Plot No: 42-52., Phase III, TSIIC. Pashamylaram. Patancheru, Hyderabad, Medak, Telangana, India
Interview Date and Time
Walk-in Date & Time – 6th September 2022 b/w 9:00 AM-12:00 PM
Work location- Pashamylaram(Sangareddy)
Documents Required
Required Documents: UG and PG mark sheet documents for grades 10 and 12. Salary slips from the past three months, the most recent letter of increment or CTC, and Bank Statement for the last three months
Qualification Required: Candidates with ITI, a diploma, a B.Tech or M.Tech in EEE, ECE, or mechanical may apply.
Please take note that applicants who have recently had interviews are ineligible. Candidates from outside the area who have the necessary qualifications should send their resumes to [email protected]