Glenmark Job for Corporate Data Analyst/ Statistician – Investigation, Read all the details carefully before applying for Glenmark Job.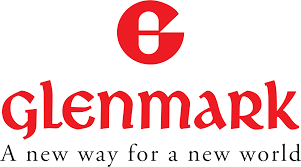 About Company
An expanding pharmaceutical firm with its headquarters in Mumbai (formerly Bombay), India, is called Glenmark Pharmaceuticals Limited (Glenmark). The company, which was founded in 1977, specializes in the production and distribution of formulation products and active pharmaceutical ingredients (API) both in India and internationally. It also has a varied and expanding presence in developing and regulated markets abroad. The Company has also accelerated its expansion over the past five years by investing in focused research and development, including cutting-edge New Chemical Entity [NCE] research.
Job Description for Glenmark Jobs
Department: Quality Assurance
Qualification: M. Pharma in any specialization
Experience: 12 to 15 years
Location: Mumbai
Roles and Responsibilities
Be an expert in investigations and data analysis.
Establish investigation practices that support a comprehensive RCA assessment.
A wide variety of statistical tools should have been used to process, analyze, and interpret data in order to develop and apply effective investigational approaches.
Able to use MS Excel's more complex functions, such as generating macros
and collaborating with sites and CFTs to conduct investigations in accordance with approved processes
Ensure a strong RCA procedure (secondary data) and CAPA to eliminate quality problems from happening again.
Capable of understanding data sets, turning raw data into usable information, and providing CFTs with results.
Creating data visualizations that are simple to understand (MS Excel, Tableau)
Reports are prepared and presented to management.
Make dashboards with the analyzed data (MIS)
High statistical awareness allows one to recognize possible risks and areas for improvement from data in addition to collecting and reporting on it.
knowledge of SPC tools uses the proper tools at each level of the investigation Create statistics based on data, such as Minitab, Multivariate analysis, Box plots, and the 6 sigma concept.
Keeping track of and reporting on quality quantitative measures to upper management.
Utilizing methods for continuous improvement to locate, assess, and communicate opportunities for improving the production and cost of the plant (kaizen, DMAIC, etc.).
Become a consultant for tools for continuous improvement.
Desired Candidate Profile
Functional- Interpersonal and textual communication abilities that are effective are functional. good project management or related experience. Black belt in six sigma. knowledge of leading or actively taking part in new activities. Excellent trainer and tools for continuous improvement experience. Awareness of USFDA inspections, and knowledge of relevant Guidelines.
Technical – Minitab, SAP, LIMS, Trackwise, Design specialist, Lean experience
knowledgeable about operational and process excellence
The ideal candidate for Glenmark Jobs will be certified in Lean Six Sigma and have experience in a related capacity in the pharmaceutical business. Please send your resumes to [email protected] with the subject "Application for Corporate Data Analyst/Statistician" if you are interested.
Note: Freshers do not apply.