Hetero Labs Limited-Walk-In Interviews for Freshers in QA/ QC/ Production On 26th Dec 2022
Job Description
Hetero Labs Limited is one of India's generic pharmaceutical firms and the "world's largest manufacturer of anti-retroviral medications" . APIs, generics, biosimilars, bespoke pharmaceutical services, and branded generics are all part of Hetero's business. HETERO is a significant generic pharmaceutical company in India and one of the world's largest producers of anti-retroviral medications for HIV/AIDS therapy. Hetero's strategic business areas include APIs, generic and biosimilar, and it has over 25 years of experience in the pharmaceutical sector. Hetero also provides unique pharmaceutical services to its global partners. The firm is known for its expertise in R&D, manufacturing, and commercialization of a wide range of goods.
Dear,
Greetings from Hetero…!!
Walk-In-Interview for QA/ QC/ R&D / Production Departments
Departments:
QA/ QC/ Production
Qualification:
B.Sc, B.Com/ M.Sc Organic, Analytical, Integrated, Pharmaceutical Chemistry,
Biochemistry, Biotechnology
Experience:
Freshers
Pass out the year:
2019/ 2020/2021/ 2022 Passed outs
Job Location:
Hyderabad
Date of Interview: 26th Dec 2022
Interview Time: 10:00 AM
Venue Details: Hetero Corporate Office, Sanathnager, Hyderabad
Reporting Time: 10:00 AM Onwards
Job Location: Hyderabad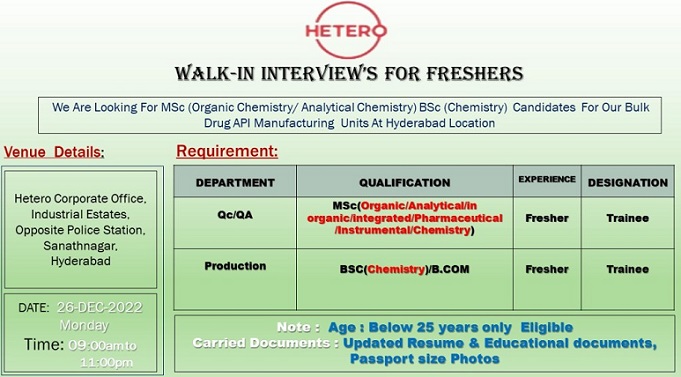 Source: Pharmapathway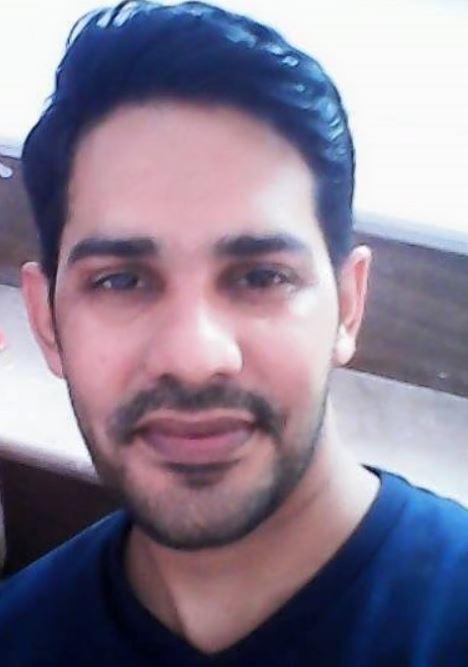 RPh. Naresh is a registered Pharmacist having studied pharmacy at PGIMS. he is a passionate blogger and writes topics around the pharma and pharmaceutical industries. Our blog also Provide all solution to get job information in the Pharmaceutical industry. The platform also helps people to prepare for their interviews by posting important interview questions.