HSPC CPE Date, The next CPE date by the Haryana state Pharmacy council in 2023 will be announced soon. The next HSPC CPE date is still not released by the pharmacy council due to covid-19 impact. Haryana pharmacy council suspend the CPE (Continue Pharmacy Education) Program after this impact.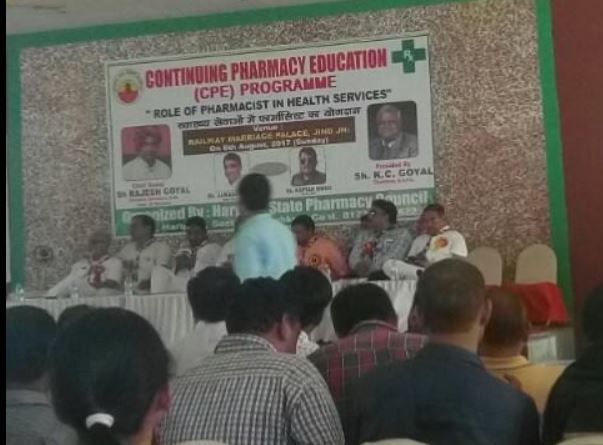 About HSPC CPE:
Haryana state pharmacy council organize a CPE program for the eligible Haryana pharmacist who resisted with pharmacy council. The main reason to conduct this CPE program is to aware pharmacists of any updates regarding drugs and pharmacists' oaths or pharmacy act. However, before the covid crisis, CPE/CME was conducted by the HSPC at intervals of every two to three months.
HSPC CPE Important Date:
To organize this program HSPC Haryana announced the next CPE date every two months and choose place roundmly.
Who can join HSPC CPE Meeting:
The candidate who is registered under the Haryana pharmacy council can join this program. The next CPE meeting date will be updated here and on the Haryana state, pharmacy council website as well as checked on the Facebook group also.
CPE Certificate:
CPE Certificate is required to renew the pharmacist license. as per the Haryana state pharmacy council, at least two CPE certificate is required to renew the pharmacy license.
HSPC CPE Date Update 2023
As of now next HSPC CPE date in 2023 is still not been announced by the Haryana state pharmacy council. The next CPE Date for registration will be conducted online mode. no offline mode is available for the candidates. you can check the upcoming CPE Date by the Haryana pharmacy council on this website.
Fee for CPE Program by HSPC
The fee will be submitted online mode. check the Fee for the CPE meeting. link to deposit the fee and amount for the CPE program will be available for the pharmacist candidate.
Next HSPC CPE Date and other Documents
Along with CPE Certificate, the following documents are required for a Pharmacist:
Print off of fully completed online application form, six recent, identical passport-size pictures, and Printed name tag on an apron (lab coat) against a white background.
Original challan as proof of payment of the registration cost of Rs. 4150 (for only five years).
The applicant must send an additional Rs. 1000 in the form of a demand draft made payable to the Registrar Haryana State Pharmacy Council is payable in Panchkula. if he/she has done 10+2 or Pharmacy from outside or another state.
An original affidavit on a non-judicial stamp paper in the amount of Rs. 10 that has been properly attested by a Notary Public OR 1st class magistrate officer.
Undertaking Form for Year of Educational Gap.
For new registrations, ANNEXURE – 1 (attached below) is required.
A self-attested copy of the applicant's 10th-grade report card (mark sheet) that includes his or her date of birth, parent's names, and school.
Self-attested copy of 12th certificate from Haryana Board, CBSE Board, or any other government-recognized board demonstrating completion of the required subjects, as prescribed by the PCI.
Copies of the mark sheets from all years of the pharmacy diploma or degree that have been self-attested.
Original Character Certificate from the last-attended institution.
An original provisional degree certificate from a college or university proving successful completion of the pharmacy course for a diploma or degree.
An authentic practical training certificate from a reputable civil hospital, government agency, or semi-government. with stated Time Period (Date mentioned) and Pharmacist Registration No. (Only for Candidates for Diploma in Pharmacy).
A letter from the institution or college indicating PCI approval for the diploma or degree program for the academic year in which the candidate qualifies.
As proof of residency, only a self-attested copy of any two of the three documents listed (a voter i-card, a ration card displaying the applicant's name and address on the front and back, or a Haryana domicile) will be acceptable.
In order to prevent any duplication, a self-attested copy of the Aadhar Card is required for the Aadhar link.
Self-addressed, big, waterproof envelope measuring 25 by 30 centimeters or larger, with a 40-rupee fixing stamp.
Note 1: The applicant must check all original documents from high school onward at the Haryana State Pharmacy Council office in Panchkula on any working day within the allotted time frame.
Note 2. In exceptional cases, fees may be paid by demand draft made out to the Registrar of the Haryana State Pharmacy Council and payable in Panchkula. Any nationalized bank should be used to draw the demand draft.
Details of Next HSPC CPE Date with Venue
| | |
| --- | --- |
| Department | Haryana state pharmacy council |
| Program | Continue Pharmacy education (CPE) |
| Next HSPC Date | update once announced |
| Fee for CPE | update once announced |
| Registration Mode | Online at the HSPC site |
| Venue for 2023 CPE | update once announced |
CPE next Date Document Required
To join the CPE, the candidate is required to fulfill the registration process through the Haryana state pharmacy council website. the registration link is given below to access or complete the Next CPE Registration process. once the next CPE program registration is completed. the candidate is required to submit it to the concerned person at the time of the CPE Program.
Process of HSPC CPE Registration 2023
To make registration at the Haryana Pharmacy council first go to the website hspc.in
For the latest HSPC CPE notification refer to the Home page. Start the registration the After checking next CPE date while on the running slide.

Inter the form no. or pharmacist registration number followed by the password and click on the login button.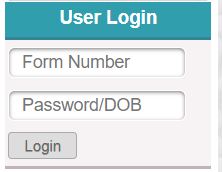 Now fill out the form and submit the fee and takeout Receipt print them to attend the CPE program.
How to Reach HSPC | New Address at HSPC Pharmacy Council Haryana
To reach Haryana do not follow google navigation the address on google Maps is still not updated. so to reach the Pharmacy council in Haryana. from the tribune, chock goes direct on majra chock at Panchkula then turn left, go straight and turn for bell factory road, then go straight up to guru Ravidas and turn around as in the picture. then go straight and turn around bhagat sing chock straight and finally, you will reach at HSPC office address.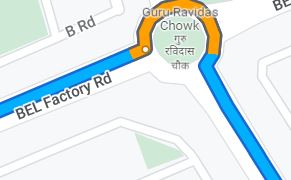 Latest News HSPC CPE dates and Renewal
As per the Latest news, HPSC CPE is not mandatory for renewal purposes for now, because of covid-19 guidelines. submit your other document for renewal and get it to the final.
Important Link for Next CPE Program:
Read Also: Pharmacist at TATA 1mg
Final thought:
CPE certificate is highly required for pharmacist candidates to renew their pharmacist licenses. so keep visit here for more and latest HSPC CPE Date and venue for the next CPE program. if finding difficulty in approval procedure comment below.
How to reach at Haryana state Pharmacy council
SCO. 208 sector 14 on Bell factory Road 2nd floor upon District Consumer Dispute Redressal Forum.
The next HSPC CPE Date for renewal
Still no update for the new CPE program by the haryana state pharmacy council.
Two CPE certificate is still required for Renewal at HSPC
For now CPE Certificate is not mendtory for renewal of licence.
What is the fee for CPE meeting at HSPC
Submit fee of 100/- Rs. only.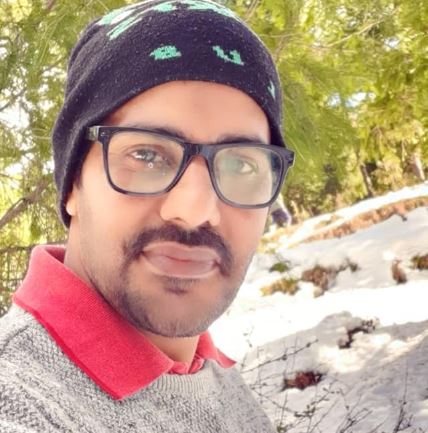 RPh. Naresh is a registered Pharmacist having studied pharmacy at PGIMS. he is a passionate blogger and writes topics around the pharma and pharmaceutical industries. Our blog also Provide all solution to get job information in the Pharmaceutical industry. The platform also helps people to prepare for their interviews by posting important interview questions.