Indian Institute of Technology Gandhinagar invites IITGN Postdoctoral Fellow applications for the postdoctoral fellow in the synthesis of hydrogels for pharmaceutical science and life science candidates.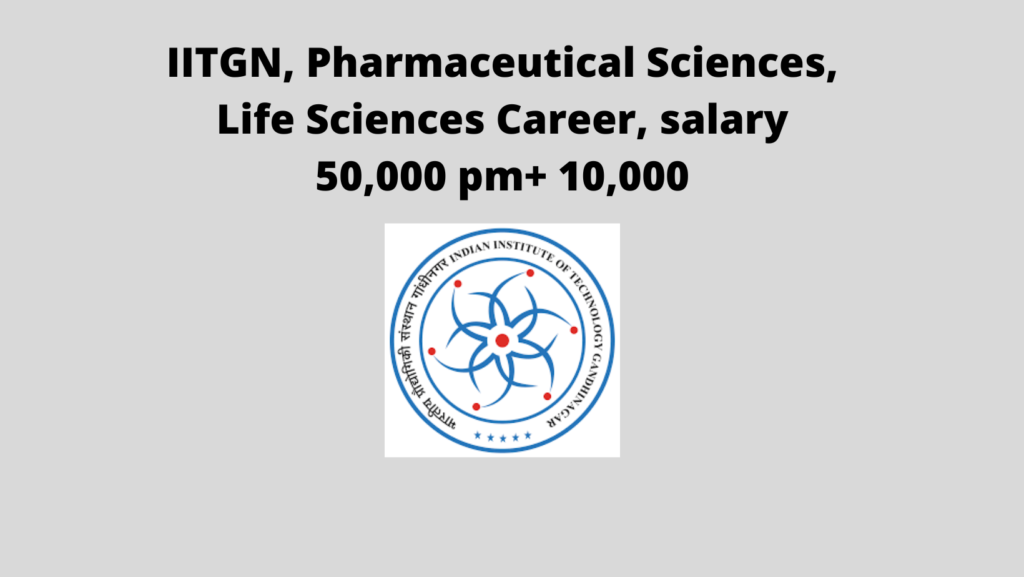 About IITGN Gandhinagar
With unsurpassed curriculum innovations, IIT Gandhinagar provides a distinctive undergraduate and graduate educational experience in India. We take pride in the safe, supportive, and empowering environment that results from our student-centric philosophy. Through project-based learning, required courses in design and the biological sciences, diversity, and globalization, the institute fosters critical thinking and an awareness of the multidisciplinary nature of knowledge.
Post at IITGN
Post Name at IITGN Postdoctoral Fellow in Synthesis of Self-assembled Hydrogels
IIT Gandhinagar (IITGN) is accepting applications for a postdoctoral fellow position in the creation of self-assembled hydrogels for a project that is being supported by IIT Gandhinagar.
Job Responsibility for IITGN Postdoctoral Fellow
Setting up experiments for the synthesis and characterization of self-assembled hydrogel frameworks for drug delivery and therapeutic applications is part of the job description. It will be advantageous to have knowledge of chemical synthesis, hydrogel formation, self-assembly, cell culture, and microbiology. It is also appreciated if you have prior experience developing laboratory animals to Study for UTIs and malignancies. Additionally, he or she will have the chance to gain sophisticated laboratory abilities (chemical synthesis, self-assembled hydrogels, writing a grant proposal, and working inter IITs).
The applicant should be a highly driven, lifelong learner who can function independently and assist with the lab test environment.
Candidates must have a Ph.D. in one of the related fields of chemistry, nanotechnology, chemical engineering, biomedical engineering, pharmaceutical sciences, material sciences, etc. from reputable institutions with a strong record of scientific publications. Equally qualified for the role are candidates who have successfully defended their theses and are available to start working right away.
Appointment Duration:
The initial appointment is for a year, with the possibility of an additional year depending on performance.
Remuneration for IITGN Postdoctoral Fellow:
Pay: 50,000 INR plus 10,000 HRA every month (No HRA will be given if the on-campus residence is chosen.)
Document Required:
The following files must be attached to the email as a single PDF file:
A current resume that includes all publications listed.
A one-page synopsis of prior research and working experience
A one-page essay outlining your objectives for accepting this postdoc position.
Two possible referees' names and addresses.
Candidates must submit their applications to Prof. Mukesh Dhanka via email at [email protected]
Application deadline:
August 8, 2022, You can contact Prof. Mukesh Dhanka with any inquiries.
Related Post: Pharmaceutical Sciences Career at NIPER, Salary up to 1,00,000 Per Month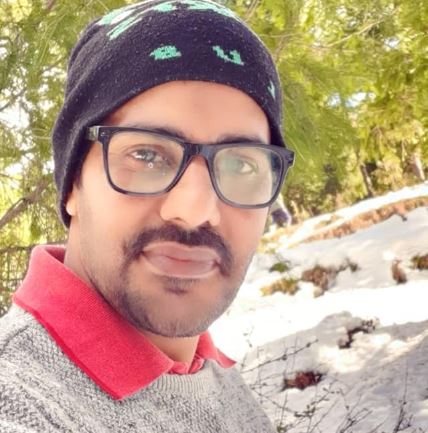 RPh. Naresh is a registered Pharmacist having studied pharmacy at PGIMS. he is a passionate blogger and writes topics around the pharma and pharmaceutical industries. Our blog also Provide all solution to get job information in the Pharmaceutical industry. The platform also helps people to prepare for their interviews by posting important interview questions.