India's top digital health care platform is TATA 1mg. We profoundly revolutionized health care in India and are the undisputed leaders in the rapidly developing digital health ecosystem since we were founded in 2015 with the goal of making healthcare accessible, intelligible, and inexpensive. TATA 1mg has a clear position of leadership in the business, a management team that is best in class, and strong partnerships with the government, pharmaceutical firms, health care, and insurance providers, among others. We have more than $100 million in funding so far and are supported by illustrious investors such as Sequoia Capital, Maverick Ventures, HBM Health Care Investments, and Omidyar Network.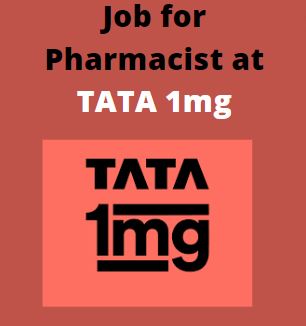 Post at TATA 1mg
Pharm – D Pharmacist required for Cancer Hospital for a total of 12 posts.
Job Description Pharmacist at TATA 1mg:
Read below all Responsibilities related to jobs Pharmacist at TATA 1mg
Medication review and clinical audits on the floor prior to administration.
Transcription and indenting of orders for both drugs and non-drugs.
In charge of ordering and receiving medications from the pharmacy.
Reviewing all in-patient prescriptions for drug name, strength, formulation, dosage, and duration of therapy as well as for therapeutic duplication and potential drug interactions, if any, in accordance with hospital regulations.
Examining the ward's medication administration records and fixing any identified medical errors.
Check the patient record in the ward or ICU and consult with the clinical pharmacologist for clarification.
If any non-formulary medications are indented, notify the relevant doctor and replace them with those listed in the formulary.
In charge of routinely monitoring the medicines in the ambulance, crash cart, emergency kits, and impress stock.
In charge of recording prohibited antibiotics and reporting them to the clinical pharmacologist.
Tracking of harmful medication interactions.
The purpose of the audit is to look for prescription, indent, and audit medication errors, including the proper dosage, route, route, strength, and frequency.
To look for duplicate therapeutic treatments.
To investigate patient-drug interactions. to investigate the patients' interactions between food and medicine.
Review the home medications and record them in a prescribed format with the treating consultant's okay.
To react to all inquiries from healthcare professionals regarding drugs. ADR (Adverse Drug Reaction) monitoring and recording are essential.
must make rounds of the patient wards to examine the drug charts and the discharge report.
To identify medication mistakes and do daily drug indent verification
Prepare the chemotherapy mixture in accordance with the established guidelines whenever necessary.
Daily preparation and reporting of high-end antibiotics regimes.
To report the status of food and drug interactions every day.
To provide monthly reports on antibiotic use. Will be assigned to OP Pharmacy on a regular basis and be in charge of prescription auditing and patient counseling.
Guidelines for the storage and management of narcotic substances must be followed.
Depending on their desire, it is important to make rounds with a consultant or a doctor.
To uphold moral standards and decency in all of our interactions in day-to-day business.
Job Profile for a chemist at TATA 1mg
Candidate Profile
Candidates are required to be from Pharma Background. A doctorate in Pharmacy is a must.
Additional Information
Experience : 0-3 Years
Qualification: Pharm.D
Location: Assam
Industry Type : Pharma/ Healthcare/ Clinical research
Salary: up to 3.60 LPA
End Date: 15th August 2022
More Jobs: M.Pharm Job at Birla Institute of Technology and Science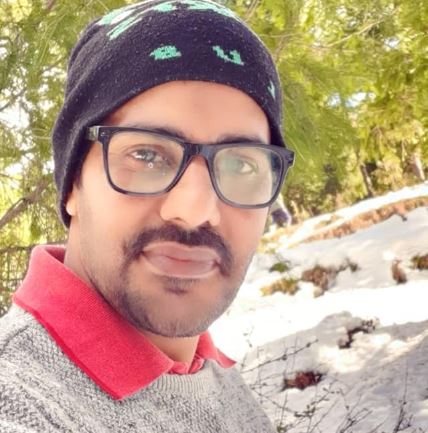 RPh. Naresh is a registered Pharmacist having studied pharmacy at PGIMS. he is a passionate blogger and writes topics around the pharma and pharmaceutical industries. Our blog also Provide all solution to get job information in the Pharmaceutical industry. The platform also helps people to prepare for their interviews by posting important interview questions.