Macleods Pharma is a global pharmaceutical company with vertical integration, developed, manufactured, and marketed a comprehensive range of formulations spanning several main therapeutic categories, including anti-infectives, cardiovascular, anti-diabetic, dermatological, and hormone treatment, since 1989. Its plant spread manufacturing facilities all over India and abroad.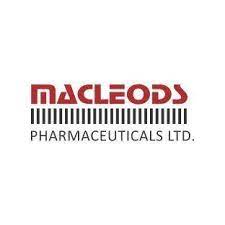 Macleods design, manufacture, and sell a diverse range of pharmaceutical products in a variety of dosage forms, including solid orals, liquid orals, topical formulations, injectables (Dry Powder), and dry powder inhalers.
Goals: To be a leading worldwide pharmaceutical firm by offering patients a wide range of medical requirements with high-quality, economical, and creative therapeutic options.
Purpose: To improve the quality of life of people around the world by offering effective and affordable medicines.
Plant location Macleods Pharma
Macleods Pharma Locations and Addresses:
Delhi: Address: Plot No. 24, Lal Dora Extension, Bamnoli Village, Sector 28 Dwarka, Dwarka, Delhi, 110061
Himachal Pradesh: Address: Theda, Tehsil, Baddi, Himachal Pradesh 174101
Phone: 022 6676 2800
Madhya Pradesh: Address: JJMM+4V7, Pithampur Industrial Area, Pithampur, Madhya Pradesh 453001
Phone: 022 6769 5800
Madhya Pradesh: Address: Plot no m-50,54 A, SEZ Pithampur, Madhya Pradesh
Daman and Diu: Address: 9VHJ+QJ3, Vapi, Dadra, and Nagar Haveli, and Daman and Diu 396215
Phone: 022 6769 5800
Gujarat: Address: QM87+GH9, Sambheti, GIDC, Dahej, Gujarat 392130
Gujarat:Address: 8V42+PQ2, an industrial estate near Sarigam Road, Sarigam, Gujarat, Sarigam
Madhya Pradesh: Address: Dewas Naka, Lasudia Mori, Indore, Madhya Pradesh 453771
Sikkim: Address: 7HCR+MR5, Gangtok-Pakyong Road, Near Saramsa Garden, Rani Pool, Gangtok, Sikkim 737135
Phone: 087689 95032
Divisions of Macleod's Pharma:
Oxalis Lab ( Division of Macleods Pharma)
Address Oxalis Lab: Oxalis Labs, Baddi, Kharuni, Baddi, Himachal Pradesh
Related Post: Sun Pharma Location Manufacturing Plant / Office
Corporate office Macleods:
Mumbai: Address: Atlanta Arcade, Marol Church Rd, Bori Colony, Vijay Nagar Colony West, Marol, Andheri East, Mumbai, Maharashtra 400059
Phone: 022 6676 2800, Fax: +91 22 29256229/ 29256599
Product Ranges:
AREAS OF CHRONIC THERAPY
Angiotensin-converting enzyme inhibitors, calcium channel blockers, beta-blockers, cardiovascular combos, statins, anticoagulants, and diuretic combinations are all examples of cardiovascular medications.
Oral anti-diabetic medication is included in the anti-diabetic product portfolio for primary and secondary diabetes care management.
Blood-related
Antifibrinolytics are part of our blood-related portfolio.
Nutrients, vitamins, and minerals
Multivitamins with nutrients, metabolites, and protein supplements are all part of our vitamin, mineral, and nutrient portfolio.
Steroids and Hormone Treatments
hormone treatment offering comprises medications from the steroid category as well as products from the Levothyroxine molecular group.
AREAS OF IMMEDIATE THERAPY
Dermatology
important brands include Panderm++, which belongs to the Clobetasole + Miconazole + Neomycin molecular group and is used to treat mixed dermatological infections.
Anti-infectives
Cephalosporins, quinolones, Amoxycillin, and clavulanic acid are among our anti-infectives.
Gastrointestinal
primarily serve the gastrointestinal market with PPI and combination products, as such as Rabeprazole, Lansoprazole, and Pantoprazole brands, as well as anti-peptic ulcers, ofloxacin combos, and laxatives.
Analgesics and Pain
Anti-rheumatic, anti-osteoporosis, and muscle relaxants are all part of our pain and analgesics portfolio.
Respiratory
Inhaled corticosteroids, bronchodilators, cold preparations, cough medicines, and antihistamines are all part of our respiratory offering.
Who is the owner of Macleods Pharma?
Is Macleods Pharma USFDA Approved?
Yes, As per the recent news, the Plant in Baddi, Sarigram, and Daman is USFDA-approved.
Macleods Pharmaceutical has How many Manufacturing plants in India?
Currently, a total of 08 manufacturing plants in India.
What is the Rank of Macleods Pharma in India?
Macleods Pharma comes among the top 10 Pharma companies in India.