On September 19–24, 2022, Neuland Laboratories Pvt. Ltd. will conduct walk-in interviews for production.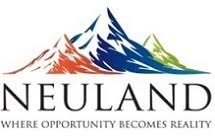 Position Description
Walk-In-Interview at Neuland Laboratories Pvt. Ltd. for Production Shift Chemist
We are seeking experienced candidates for Production Shift Chemist positions.
Candidates who are interested may appear for a face-to-face interview.
No. of Openings: 10
Experience Required:
Experienced Requirements: Should have 2 to 4 years of Experience
Should complete his Bachelor's Degree in Chemistry/ Diploma in Chemical Engineering.
Should have experience in API Pharma Only
Role and Responsibilities:
Reports to the executive or shift production officer.
In charge of carrying out all production tasks relevant to his part of the shift in accordance with SOPs and safety regulations.
Receiving records, formats, and sheets for batch manufacturing from the QA department. carrying out the process and gradually recording the process parameters in the BMS.
maintaining a clean, hygienic environment around the process equipment and its surroundings.
Observing the requirement for calibrations and reporting it.
Data must be accurately entered into batch manufacturing sheets, formats, and other associated records.
Delivered the manufacturing records and documentation to the quality assurance department.
Accountable for maintaining order in the manufacturing area and enforcing discipline within the shift.
Coordinates with maintenance workers on the shift to ensure that routine and preventative maintenance tasks are successfully completed. Reports any deviations or abnormalities to the shift production officers or executive in a timely manner.
Attending training sessions on a regular basis to strengthen knowledge and practical abilities to the appropriate levels
must keep discipline and adhere to the policies and procedures of the organization.
Interview Dates and Schedule
Walk-In Date: 19–24 September 2022
Date and time: 9:30 AM 05:30 PM
Interview Location: IDA, Gaddapotharam Rd, Survey No. 10, Plot No. 3-72, Gaddapotharam Village Jinnaram Mandal, Sangareddy Dist, Telangana 502325
Related Jobs: Amneal Pharma Walk-in Interviews for Manufacturing (Injectable/ Parenteral)