The central govt. has invited to fill the vacancy for Pharmacist Jobs in a different department at national wise. The Central Government Health Scheme has been providing comprehensive medical treatment to Central Government employees and retirees for the past six decades. In fact, CGHS provides healthcare to eligible beneficiaries, encompassing all four pillars of India's democratic system: the legislature, judiciary, executive, and press. Because of the vast number of beneficiaries and the open-ended generous approach to delivering health care, CGHS is the model health care facility provider for Central Government employees and retirees.
Name of post: Pharmacist full time
Pharmacist jobs Acceptance Criteria
Eligible candidates are asked to apply online for Pharmacist Jobs in the Selection Posts listed in Annexure III of this Notice. Only applications that have been successfully completed on the Commission's website and are in good order will be accepted. Before applying for the position, candidates should carefully read the Recruitment Notice and ensure that they meet all of the eligibility requirements, such as the age limit, essential qualifications (EQs), experience, category, and so on. Candidates who do not meet the qualifying requirements will have their applications denied at any point during the recruitment process. At all phases of the recruitment procedure, applicants' candidacy shall be strictly PROVISIONAL.
Pharmacist Jobs Details By Post
The details of Pharmacist jobs are provided below with Post name, No. of the post, Department Name, age limit, and education qualification.
PHARMACIST (ALLOPATHY)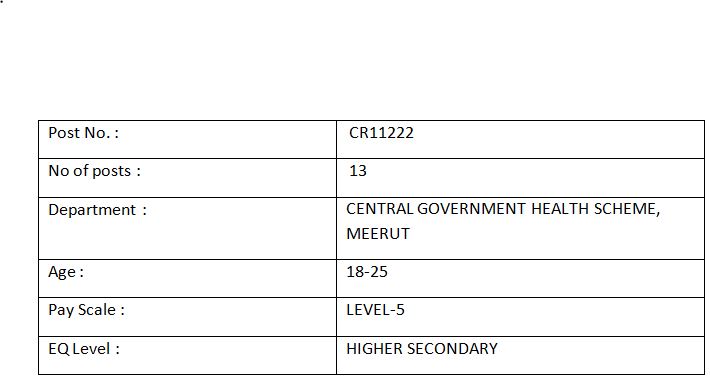 PHARMACIST jobs (ALLOPATHY)

PHARMACIST CUM CLERK (HOMOEOPATHIC)

AYURVEDIC PHARMACIST

PHARMACIST (ALLOPATHY)

PHARMACIST (AYURVEDIC)

AYURVEDIC PHARMACIST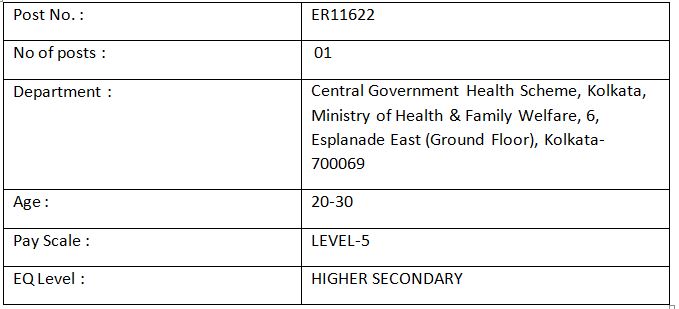 PHARMACIST (ALLOPATHY)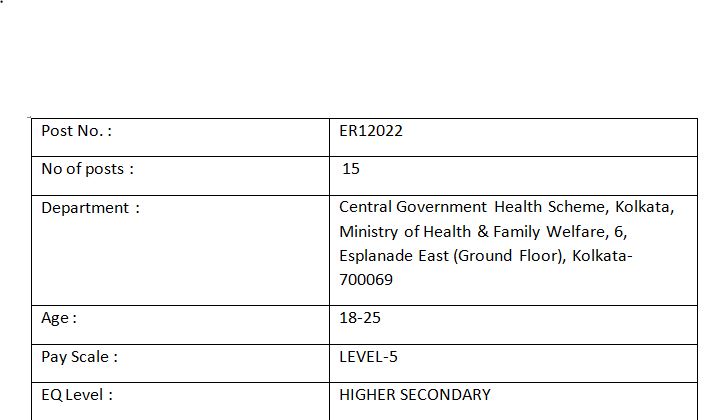 PHARMACIST CUM CLERK (HOMOEOPATHIC)

PHARMACIST (ALLOPATHY)

PHARMACIST (ALLOPATHY)

PHARMACIST (HOMOEOPATHIC)

AYURVEDIC PHARMACIST

PHARMACIST (ALLOPATHY)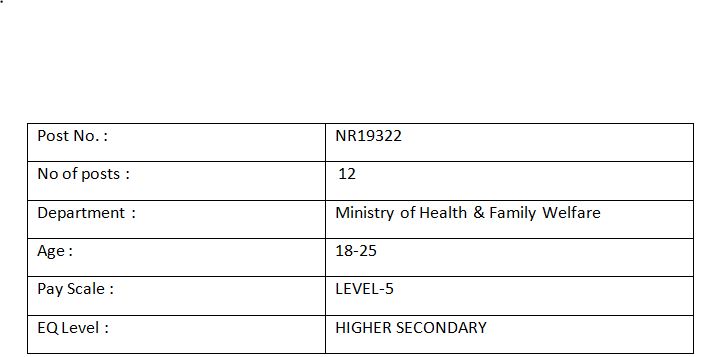 Pharmacist-cum- Clerk (Siddha)

Pharmacist-cum- Clerk (Unani)

Pharmacist (Allopathic)

AYURVEDIC PHARMACIST

PHARMACIST (ALLOPATHY)

Other Jobs: Government Pharmacist Jobs
PHARMACIST (ALLOPATHY)

PHARMACIST (ALLOPATHY)

PHARMACIST (ALLOPATHY)

PHARMACIST CUM CLERK (HOMOEOPATHIC)

Nationality/ Citizenship :
For Pharmacist Jobs candidates must be either:
(a) an Indian citizen or
(b) a Nepalese subject,
(c) a Bhutanese subject, or
(d) a Tibetan Refugee who arrived in India before January 1, 1962, with the intention of permanently settling in India, or (e) a person of Indian origin who has migrated from Pakistan, Burma, Sri Lanka, East African countries of Kenya, Uganda, Tanzania (Formerly Tanganyika and Zanzibar), Zambia,
A candidate belonging to categories (b), (c), (d), and (e) above must be a person in whose favor the Government of India has issued an eligibility certificate.
A candidate who requires a certificate of eligibility may be allowed to the Examination, but the offer of appointment will be made only when the Government of India has provided the appropriate eligibility certificate.
Age-Limit (As of 01.01.2022):
The age limit for Pharmacist Jobs Must be As per below:
The age restriction for each category of post is listed in Annexure-III, Post-details, against each category of post.
Proof of Date of Birth: The Commission will only accept the Date of Birth as it appears on the Matriculation/Secondary Examination Certificate or an equivalent certificate when assessing age eligibility, and no later requests for its alteration will be considered or granted.
Application Fee
The Application fee for Pharmacist Jobs Must be As per below:
The fee is Rs. 100/-. (Rupees One Hundred only).
Fees can be paid online using BHIM UPI, Net Banking, Visa, Mastercard, Maestro, RuPay Credit or Debit cards, or in SBI branches using an SBI Challan.
Women, Scheduled Castes (SC), Scheduled Tribes (ST), Persons with Disabilities (PwD), and Ex-servicemen (ESM) applicants who are eligible for reservation are excused from paying the fee.
Candidates can pay the online fee till June 15, 2022. (23.00 PM). Candidates who wish to make a cash payment using an SBI challan may do so at any SBI branch during normal business hours between 16.06.2022 and 18.06.2022 if the challan was generated before that date (up to 16.06.2022) 23:00 PM
Applications that do not include the required fee will be rejected and immediately dismissed. No appeals against the rejection will be considered. Under no circumstances will the fee be repaid, nor will it be applied to any other examination or selection.
Candidates who are not fee-exempt must ensure that their fee has been deposited with the SSC. If SSC does not receive the fee, the status of the Application Form is changed to "Incomplete," and this information is placed at the top of the printing. Additionally, the "Payment Status" link in the candidate's login screen can be used to check the status of fee payment. Applications that are incomplete due to a lack of payment will be SUMMARILY REJECTED. No request for consideration of such applications or payment of fees after the deadline provided in the Notice of Examination will be considered.
Once a fee is paid, it cannot be refunded or applied to another examination or selection. Each kind of post that is applied for should have its own fee.
How to apply :
Follows the instruction below to apply for Pharmacist Jobs:
Candidates must apply for each post category separately, as well as pay a fee for each post category.
Applications must be filed online only at the SSC Headquarters' official website, https://ssc.nic.in. Please see Annexure-IV and Annexure-V of this Notice for more information.
The deadline for submitting online applications is June 13, 2022. (23.00 PM).
Candidates are recommended to submit online applications far ahead of the deadline and not wait until the last minute to avoid the danger of being disconnected from the SSC website or being unable to log in due to significant traffic on the website during the final days.
The Commission assumes no responsibility for candidates who are unable to submit their applications by the deadline due to the aforementioned reasons or any other reason without the Commission's control.
Candidates should only apply for one job category.
After successfully submitting an online application, candidates must print the form and return it along with the required documents, duly self-attested, as and when requested by the Commission following the completion of the Computer Based Examination.
During the Document Verification, the Commission will verify the information provided by the candidates in their applications by referring to the original papers. During the document verification process. If any information provided by the candidate in the application is found to be incorrect, his or her candidature will be immediately denied. Candidates should double-check that the information they provided on the application form is correct.
The deadline for receiving online applications for Pharmacist Jobs is June 13, 2022. (up to 23.00 PM)
The deadline for making an online fee payment is June 15, 2022. (23.00 PM)
The deadline for generating an offline Challan for Pharmacist Jobs is June 16, 2022. (23.00 PM)
The last day to pay by challan (during bank working hours) is June 18, 2022.
Dates of the 'Window for Application Form Correction,' which includes online payment: June 20, 2022, to June 24, 2022 (23:00 PM)
Computer-based examination dates for Pharmacist Jobs: August 2022 (tentatively)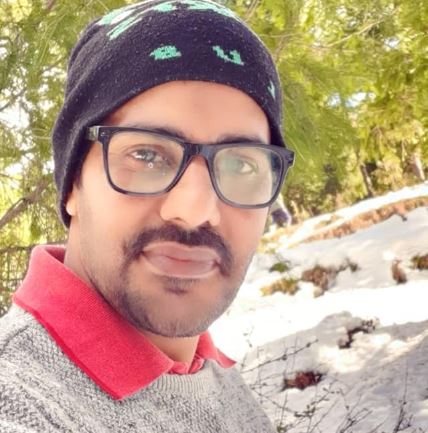 RPh. Naresh is a registered Pharmacist having studied pharmacy at PGIMS. he is a passionate blogger and writes topics around the pharma and pharmaceutical industries. Our blog also Provide all solution to get job information in the Pharmaceutical industry. The platform also helps people to prepare for their interviews by posting important interview questions.