On September 24 and 25, 2022, Piramal Pharma Solutions will have walk-in interviews for a number of positions. Read all the instructions before attending the interview.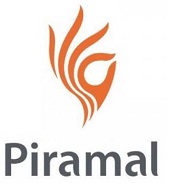 Business Profile:
With operations in North America, Europe, and Asia, Piramal Pharma Solutions is the Contract Development and Manufacturing division of Piramal Pharma Ltd. As a leader in integrated solutions, we provide a distinctive platform of services spanning the whole medication lifecycle, from drug discovery and development through the production of pharmaceutical ingredients and finished products for sale.
Roles for:
Senior Research Associate; CRO -R&D
Research Scientist- CRO- R&D
Eligible Criteria for Candidates:
Qualification & Experience Required:
M.Sc (Organic Chemistry), M.Pharma (Pharmaceuticals Chemistry/ Medicinal Chemistry), P.h.D (Organic Chemistry/ Natural Product Synthesis)
2-10 years of relevant experience in the CRO Industry.
Fresher PhDs or Post Docs are also eligible.
knowledge of how to perform common synthetic organic chemistry processes safely and successfully (Reactions, recrystallizations, chromatography).
Date and Time for Interview
Job Location: Ahmedabad, Gujarat- CRO-R&D (Medchem)
Date: 24th Sept' & 25th Sept 2022
Time: 24th Sept' 2022 -08:30 AM to 07:30 PM, 25th Sept' 2022- 08:30 AM to 07:30 PM
Interview Location: Secunderabad, Telangana 500003; Hotel Metropolis Hyderabad # 218, Sona Arcade, St. Mary's Road, beside the regional passport office
Contact no. 7984235277 email: [email protected] pre-register: [email protected]
Candidates must have a current CV, their highest level of certification, the most recent letter of promotion, and their most recent three months' worth of pay slips.
Related Jobs: Dr. Reddy's Laboratories Ltd.-Walk-In Interview for Freshers
Candidates are asked to wash their hands at the entry, maintain social distancing, and wear face masks before entering the venue as part of the Covid-19 safety precautions.