Objective: The objective of this procedure is to lay down the operation of the vibratory sifter
Scope: This procedure applies to the operation of a vibratory sifter within the manufacturing area.
Responsibility: The responsibility for following this procedure lies with the Operator, Officer, and Executive of the Production Department, as well as the Manager of the Production Department.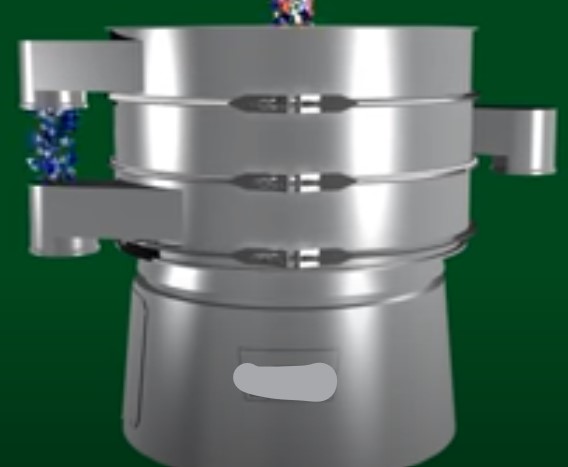 Procedure for Vibratory Sifter:
Machine Setup:
Ensure that the equipment is thoroughly cleaned and prepared for use.
Verify that the main switch is set to the 'OFF' position.
Assemble the sieve holding ring and food-grade gaskets onto the sifter chamber.
Visually inspect the sieve's integrity according to the respective Batch Manufacturing Record (BMR). Place the sieve over the sifter chamber, position the food-grade gasket above it, and secure the ring by tightening the wing nuts of the clamps.
Operation for Vibratory Sifter::
After obtaining clearance from Quality Assurance (QA), affix the "UNDER PROCESS" label, duly filled and signed, onto the machine.
Document the observations in the equipment usage log sheet, by following related Standard Operating Procedures.
When sifting materials, wear elbow-sized hand gloves.
Place the pre-labeled cleaned In-Process Container (IPC) below the discharge area.
Switch on the main power supply from the electrical panel.
Manually feed the material to be sifted using a stainless steel (SS) scoop onto the sieve.
(For sifting dried granules, position the sifter below the tipper's outlet).
Collect the sifted material from the discharge chute into the IPC. Remove any oversized granules and mill them using a Multimill.
Record the completion time of the sifting operation in the equipment usage log sheet, following the relevant SOP.
Switch off the main power supply after completing the operation.
Attach the "TO BE CLEANED" label, duly filled and signed, onto the machine.
Note: Ensure that the sifting process is carried out in proximity to the dust extraction system.
Related SOP: SOP on Cleaning of Production area
Precaution:
Do not operate the machine without any material.
Abbreviations:
BMR: Batch Manufacturing Record
IPC: In-process Container
QA: Quality Assurance
SS: Stainless Steel
SOP: Standard Operating Procedure
Revision Card: