eBOOK for Pharmaceutical Professionals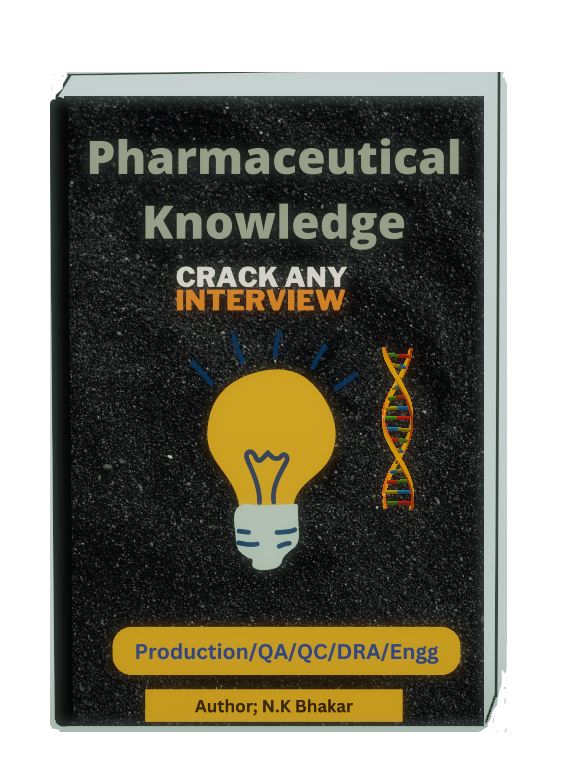 Book Summary
The pharmaceutical knowledge book will provide 250+ Important Pharma interview questions with answers generally asked in Top MNCs. This book is designed for all Departments in the Pharmaceutical industry. Experienced Persons from this industry prepare all questions and answers. This book author is highly experienced in pharmaceutical industries, especially Regulatory (US FDA, MHRA, TGA, EU-GMP, and WHO-Geneva), etc.
Inside Book
Generally Asked Questions in top MNCs based on Each Area like Granulation, Compression, Coating, and Packing section.
Valuable for: Production/IPQA/QC/QA and Regulatory Affairs.
This eBook contains 78 pages, Highly skilled questions with answers. Hope it definitely helps to crack any Pharmaceutical company interviews.
Contact Us
If any Inquiry feels free to contact us at [email protected]
Read Our Policies:
Shipping & Delivery Policy- Here
Cancellation & Refund Policy- Here