Australia has a multibillion-dollar pharmaceutical industry that has been steadily expanding over the last decade. Here are the top 50 plus Pharmaceutical Companies in Australia as of 2023.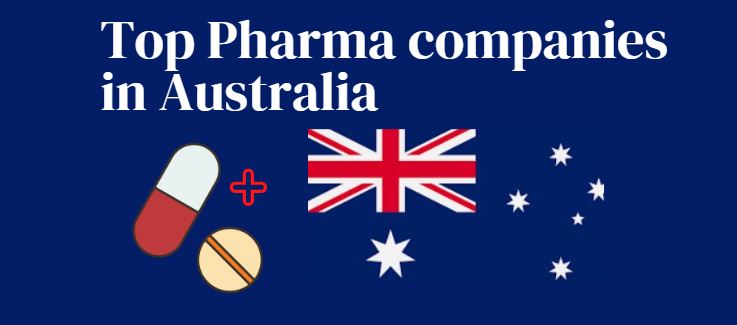 Global corporations supplying patented pharmaceuticals lead the competitive landscape. Most multinational firms, such as Pfizer, Novartis, and Sanofi, have local subsidiaries. Local manufacturers include AstraZeneca, Eli Lilly, Merck & Co, and Gsk. Sigma Pharmaceuticals, Australia Pharmaceutical Industries, and Alphapharm are among the leading local generic medication companies (which are incorporated into USA-based Mylan). Here is the list of Top Pharma Companies in Australia:
List of Pharmaceutical Companies in Australia
AbbVic
Allergen
Amgen
Alexion Pharmaceuticals Australasia Pty Ltd
Amicus
Arrotex
Aspen
Astellas
AstraZeneca
Biogen
Besins Healthcare
Bayer
Mogen
Boehringer Ingelheim
Bristol Myers Squibb
Celgene
Cipla Australia
CSL
Dr. Reddy's Laboratories
Ego Pharmaceuticals
Eli Lilly
Ever Pharma
Ferring
Gilead Sciences
GlaxoSmithKline (Gsk)
Hamish Pharma
Herron
Homart Pharmaceuticals
IDT Australia
Ipsen
Janssen
LEO Pharma
Lipa Pharmaceuticals
Medlab
Merck & Co.
Mayne Pharma
Norgine
Novartis Novo Nordisk
Otsuka
Pfizer
Phebra
Sanofi
Seqirus
Shire Australia
Sun Pharmaceutical
Sypharma
Takeda
Teva
UCB
Vifor Pharma
Conclusion:
The above Top listed companies in Australia produce significant effects by providing medicine to the community. Big giants like Merck & Co., AstraZeneca, and Baxter evolving in manufacturing at a large scale to fulfill the demand in Australia and others countries.
---
Our Other Top Pick:
---
Frequently Asked Questions (FAQs):
Name of the biggest Pharmaceutical company in Australia?

Merk, AstraZeneca, and Gsk

How many Pharmaceutical companies are in Australia including Local and Global based?

As per the 2022 data, There are 50 plus global and 390+ local pharmaceuticals in Australia

Where is the sun pharma plant located in Australia?

Location is: 2.02/12 Waterloo Rd, Macquarie Park NSW 2113, Australia

How many Indian Pharma company in Australia?

In Australia, Sun Pharma, Lupin, and Cipla are among big size Indian companies.