Applications for the vacant position are invited and Walk-in-interview for a Pharmacist at MPMMCC will be held at the given below location.
The Tata Trusts, the Tata Memorial Center, and Banaras Hindu University collaborated to establish the Mahamana Pandit Madan Mohan Malaviya Cancer Centre in Varanasi. The hospital serves patients from Uttar Pradesh, Jharkhand, Bihar, Uttarakhand, and even neighboring nations like Nepal. It is spread across 5.86 lakh square feet and uses equipment from world experts in cancer care.
Details of Pharmacist at MPMMCC

Qualification and Exprience:
B.Pharm with at least one year of experience OR a D.Pharm with at least three years of experience is required. experience working at a hospital pharmacy or dispensary with at least 200 beds. The applicant should be ready to perform shift work, including the night shift. Registration with the State Pharmacy Council and a valid Registration Number are required. Desirable: Computer system working experience.
Pay scale: Rs. 20,956/- (twenty thousand nine hundred fifty-six)
The initial term of the position is six months, however it can be extended if necessary.
Document Required
Candidates who are qualified and interested in the following positions may attend a walk-in interview. Candidates must bring their biographical information, a recent passport-sized photograph, their original PAN and Aadhar cards, experience and education certificates, and one set of self-attested copies of all of their certificates to the interview dates specified.
Interview details
Date: 09.08.2022
Location: HOMI BHABHA CANCER HOSPITAL, GHANTI MILL ROAD, LAHARTARA, OLD LOCO COLONY, SHIVPURWA, VARANASI, UTTAR PRADESH-221002 Time: Between 09.30 am and 11.30 am).
Related Jobs: Pharmacist job under Department of Health & Family Welfare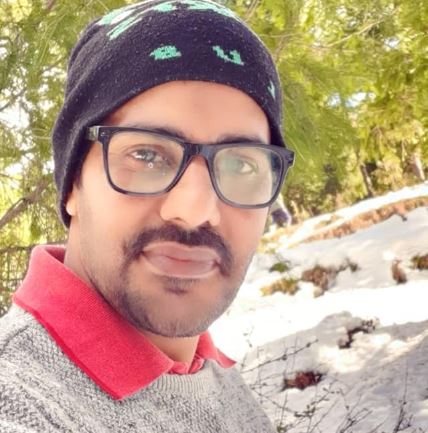 RPh. Naresh is a registered Pharmacist having studied pharmacy at PGIMS. he is a passionate blogger and writes topics around the pharma and pharmaceutical industries. Our blog also Provide all solution to get job information in the Pharmaceutical industry. The platform also helps people to prepare for their interviews by posting important interview questions.