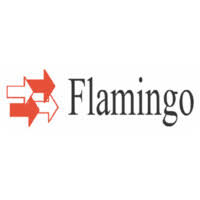 Walk Interview For B.Pharma(Freshers)-Regulatory Affairs at Flamingo Pharmaceuticals
About Company:
We supply economical and high-quality medications all throughout the world, regardless of geography or socioeconomic status. This capacity is due to our outstanding portfolio of businesses, geographies, and products.
We strive to construct an organization that makes treatments for a variety of ailments using our robust manufacturing capabilities and highly trained technical personnel. Our religious purpose, while serving humans all over the world, is to see a healthy world unified by our goods!
Required:
Exp. 0 – 2 years (Fresher)
Location: Mumbai
Education: B. Pharma/M. Pharma
Required Candidate profile
Regulatory Affairs Compliance
Related: Ipca Laboratories conducting Walk-In Interviews for Analytical Development/ Formulation Development
Time and Venue
2nd December – 3rd December, 10.00 AM – 5.30 PM
Flamingo Pharmaceuticals Ltd. 7/1, Corporate Park, Sion-Trombay Rd, P.O.Box No.27257, Chembur, Mumbai- 400 071, India.
Walk Interview For B.Pharma(Freshers)-Regulatory Affairs