Energon Labs Walk-in interview is going to be held on 28 Oct. 2023 for fresher as well as experienced candidates.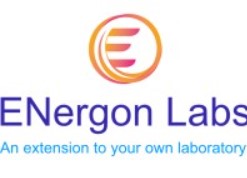 About Company:
Started in 2018 Energon Labs Private Limited offers contract analytical services to the pharmaceutical and allied industry in an environment that is in total compliance with cGMP requirements using state-of-the-art equipment and with a work culture that is a paragon of Integrity, Involvement, and Intelligence. Energon Labs provides services with the ethos that enables us to fulfill our VISION of being recognized as one of the top trusted and reliable analytical laboratories in the world. Energon wishes to be an extension of your own laboratory.
Hi All,
We Energon Labs Pvt. Ltd. hiring Experienced Freshers for HPLC, GC, GCMS/MS, ICP-MS, and LC-MS/MS.
Freshers: Only male candidates with M.Pharm (Analysis) ) or M.Sc Analytical Chemistry passouts of 2022 or 2023 are preferred.
Experienced: Candidates either male or female with 2-4yrs. relevant exposure in Formulations, API & CRO's are preferred.
Those candidates who are Interested may attend the interview on 28 Oct.2023 Saturday from 9:30 a.m. to 2 p.m.
Energon Labs Walk-In Interview Details:
Date: 28-10-2023
Time: 9:30 am to 2:00 pm
Venue: Energon Labs Pvt. Ltd, Prashanthi Nagar, Kukatpally
Related Job: Medreich Walk-in interview on 29th Oct 2023
Thanks,
Srikanth – HR Energon Labs Pvt. Ltd Prashanthi Nagar Kukatpally