Macleods Pharmaceuticals Walk-In Interviews are going to be held on 27th August 2023 for Multiple Positions in QC / QA Department.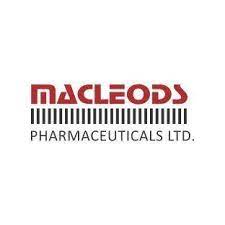 Job Description
Macleods Pharmaceuticals is a fast-growing company from India that started in 1986. They are one of the top 10 pharma companies with 20,000 employees and operate in more than 140 countries. In 2005, they established a bioequivalence center responsible for conducting studies to register their products with regulatory authorities. This center has valid accreditation and undergoes regular inspections by different Indian and international regulatory bodies and institutions such as CDSCO, DSIR-India, NABL, USEDA, UK MHRA, NPRA Malaysia, and WHO. The center is equipped to handle clinical, bioanalytical, and pharmacokinetic functions, as well as statistical analysis, quality assurance, and data protection, all of which are essential for the company's operations.
Macleods Pharmaceuticals Ltd is Hiring!
MACLEODS PHARMACEUTICALS LTD. Walk-in Drive at BHIWADI, RAJASTHAN on 27/08/2023. Interested candidates, kindly register at given link below. We organized a Walk-In drive at Bhiwadi.
Macleods Pharmaceuticals Walk-In Interviews as per details below:
| | |
| --- | --- |
| Department | Solid Oral (Quality Assurance) |
| Positions | Officer/ Sr. Officer |
| Qualification | B.Pharma/ M.Pharm / M.Sc. (Chemistry / Pharmaceutical Chemistry) |
| Experience | 02 to 08 years |
| Job Location | Baddi |
| Desired Experience | Experience in Validation & Continuous Process Validation |
| | |
| --- | --- |
| Department | Solid Oral (Quality Control) |
| Positions | Officer/ Sr. Officer |
| Qualification | B.Pharma/ M.Pharm / M.Sc. (Chemistry / Pharmaceutical Chemistry) |
| Experience | 02 to 08 years |
| Job Location | Baddi |
| Desired Experience | Experience in Finished Goods/Stability & Packaging Material. |
Macleods Pharmaceuticals Walk-In Interviews Timing:
Walk-in Date:- 27th August 2023 (Sunday)
Time: 9.00 AM – 5.00 PM
Venue:- Hotel Rajmahal INN, A12,13, Alwar Bypass Road, Bhagat Singh Colony, U.I.T Bhiwadi Rajasthan 3011019
Contact – Mr. Sunil Kumar ( 8894755503 )
Related Job: FDC Limited – Walk-In Interviews on 23rd – 26th August 2023
Macleods Pharmaceuticals Walk-In Interviews Registration Process:
Interested Candidates need to register through QR Code or Link Or use this link Below:
Registration Link: Click here