Novartis is looking for candidates as a Quality specialist. Novartis provides value to patients through developing products and programs that generate information, deliver learning, and develop applied skills. We have big plans to change the way we help people learn, and we're assembling a Capability team with the inspiration, tenacity, and expertise to make that happen quickly.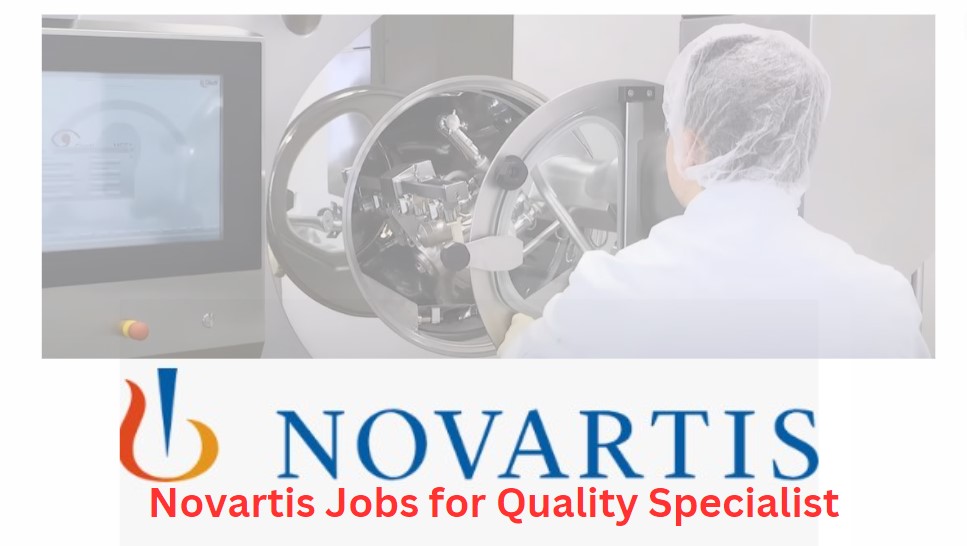 Job Responsibilities:
Support the timely release of GMP-relevant documents and batches. Support departmental projects and objectives according to agreed timelines and standards in the given area of competency and support adherence to compliance with cGMP in TRD.
Support a discipline and/or provide a service individually or within a team of associates. May provide functional expertise to Line Unit and other QA Units in area of responsibility.
Write and review GMP-relevant deliverables and or/ related tools as per area of responsibility in order to ensure compliance with cGMP and project quality deliverables.
Support project-related activities (e.g. TRD product portfolio, development of new tools, processes, Quality initiatives, Quality Manual implementation, Quality Plans, Quality Risk Assessments, training activities, qualification, facility upgrade activities, IT validation projects) as per area of responsibility.
Comply with internal and external guidelines regarding quality and safety (Quality Manual, regulatory cGMP guidelines, Health Authority guidances, SOPs, etc.)
Approval of GMP relevant documents (as specified below) and decision-making according to applicable processes. Review and Approval of executed analytical batch documentation records including attachments. Review and Approval of Analytical specifications (GLIMS)
Manages projects and processes to support departmental portfolio, projects, and objectives according to agreed timelines and standards
Minimum Requirements
Minimum: Degree in Science, laboratory, manufacturing, or relevant discipline.
Relevant working experience of 8+ years in Analytical R&D, QC, or QA. 8+ years' experience in the review of GxP documents in analytical R&D, quality control along quality assurance experience
Well, verse with different analytical techniques such as HPLC, Chromatography, wet analysis, Water by KF, and Spectroscopy.
Scientific, technical, and regulatory knowledge in a specific area. Basic knowledge of drug development.
Communication skills to address GMP and logistic-related questions with the line unit experts.
Detailed knowledge of cGMP, working knowledge of safety and environmental regulations and guidelines.
Ability to analyze and evaluate GMP compliance. Detail-oriented individual. Knowledge and flexibility to work with relevant IT systems.
Applying Link: Apply here