Global Calcium going to organize Mega Walk-In Drive on 25th June'2023 for Hosur, Tamil Nadu, Bangalore/Bengaluru location.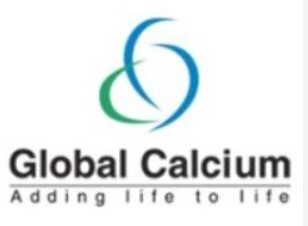 About Company:
Global Calcium is one of the fastest-growing manufacturers of Active Pharmaceutical Ingredients (APIs) and Mineral Actives in a variety of therapeutic segments such as antipsychotics, antifungals, antidepressants, antihypertensives, anticonvulsants, antispasmodics, antiemetics, anti-inflammatory, antiglaucoma, antibacterial, hematinics, and so on.
Global Calcium – Mega Walk-In Drive Details:
| | |
| --- | --- |
| Department: | QC & ADL |
| Position: | Officer / Executive |
| Experience: | 04- 09+Years in the API Industry |
| Qualification: | MS/M.Sc(Science) in Organic Chemistry, Chemistry |
| Job Location: | Hosur,Tamil Nadu, Bangalore/Bengaluru |
Job description:
Roles & Responsibilities
Testing, documenting, and reporting of Raw Materials, Packing Materials, In-process Materials, Finished Products, and Stability samples as required using instruments like HPLC, GC, KF, etc.,
Development and validation of analytical methods for Raw Materials, In-process Materials, and Finished Products as required.
Preparation and standardization of volumetric solutions as required.
Preparation of General Reagent and standard pH solutions as required.
Pasting of status labels as required.
Maintenance of Good Laboratory Practices in Work.
Updating of Inward Registers as required.
Maintenance of Reference Standards as required.
Preparation and maintenance of Working Standards as required.
Operation and Calibration of analytical instruments as required.
Maintenance and calibration of Glass wares as required.
Recording of Temperature and Relative Humidity as required.
Preparation and review of SOPs, MOA, Specification, AMV Protocol and Report, etc.
Review of laboratory records.
Review and approval of analytical reports.
Review of calibration, preventive maintenance, and stability schedules.
Review vendor qualification documents and ensure the adequacy of the documents.
Interested Candidates can send their CVs to mail id: [email protected] with the below details,
Related Job: Shodhana Laboratories – Walk-Ins for Freshers & Experienced on 19th to 24th June 2023
Total Experience:
Experience in API:
Current CTC:
Notice Period:
Time and Venue
25 June, 9.00 AM – 2.00 PM
Global Calcium Private Limited, 125 & 126, Sipcot Industrial Complex, Hosur – 635 126
Contact – Ezhilarasi.M