When asked a major question, it is impossible to list all pharmaceutical businesses ranging from tiny to medium to huge in size. Hence I am giving the list of top pharmaceutical companies in Mumbai for your Knowledge: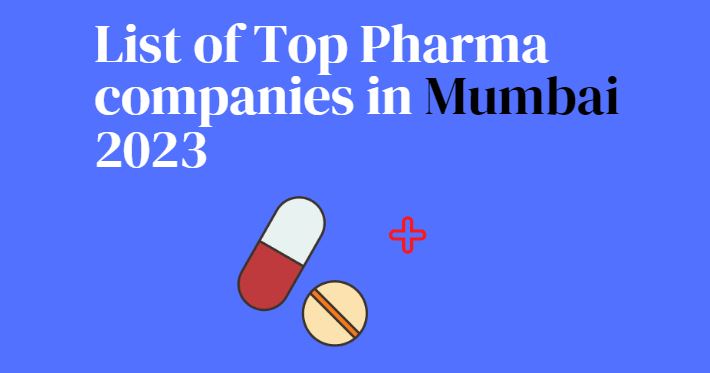 You may also Like: Pharmaceuticals in Bangalore/Bengaluru
Top Pharmaceutical companies in Mumbai
Aventis Pharma Ltd.India
Ajanta Pharma Ltd.
Bayer India Ltd.
Bharat Serum and Vaccines Ltd.
Cipla Ltd.
GlaxoSmithKline Pharmaceuticals Ltd. (GSK India)
Glenmark Pharmaceuticals
Ipca Labs Ltd.
Inga Labs
Johnson & Johnson India Ltd.
Khandelwal Labrotories Pvt. Ltd.
Lupin Ltd.
Macleods Pharmaceuticals
Novartis India Limited
Nicholas Piramal IndiaLtd.
Procter & Gamble India Ltd.
RPG Life Sciences Ltd.
Reliance Life Sciences
Roche Scientific Company(India)Pvt. Ltd.
Sandoz (India) Ltd
Shreya Life Sciences
Sun Pharmaceutical Industries Ltd.
Unichem LaboratoriesLtd.
USV Ltd.
Wockhardt Healthcare
Zuventus Healthcare Ltd
Being said, the List provided is yet not completed, but listed only top pharma for your consideration.