Pharma Retail chains are growing day by day in India with vast new opportunities. Recently opportunity for a Pharmacist at Apollo Pharmacy is invited for fresher as well as an experienced persons. Apollo Pharmacy is a well-known retail pharmacy company and Asia's largest healthcare conglomerate. Our expanding retail pharmacy network had an impact on people all over India. With over 35 years of retailing experience, customer-focused service, and brand value, our network includes over 4500 retail pharmacies where we serve our clients' healthcare requirements 24/7 a day.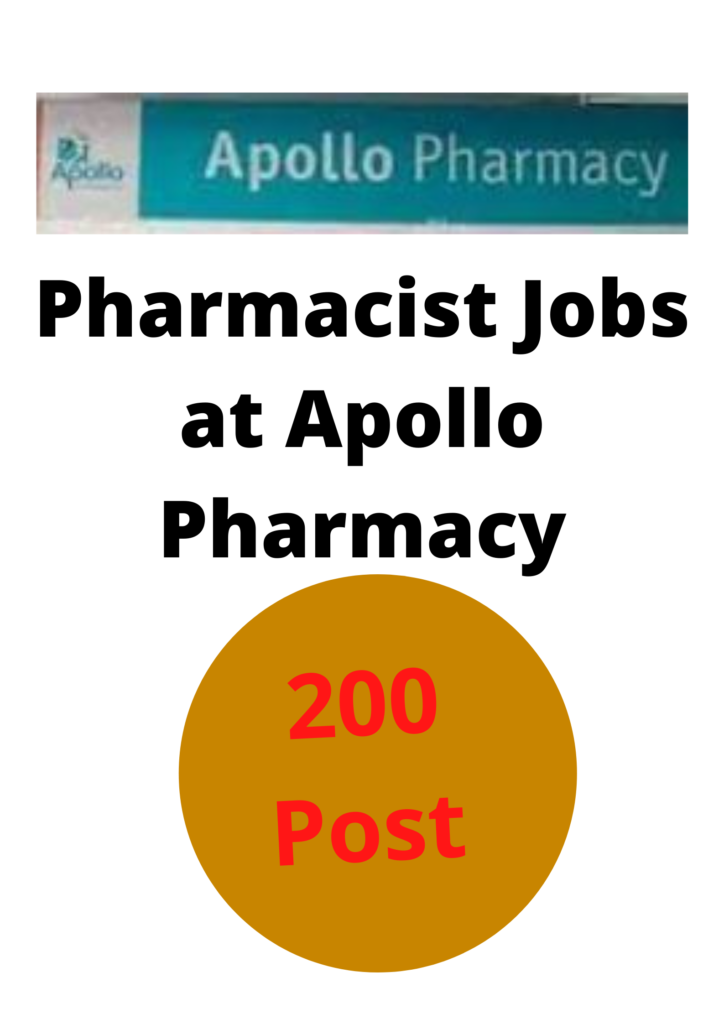 Vacancy Details for Pharmacist Jobs at Apollo Pharmacy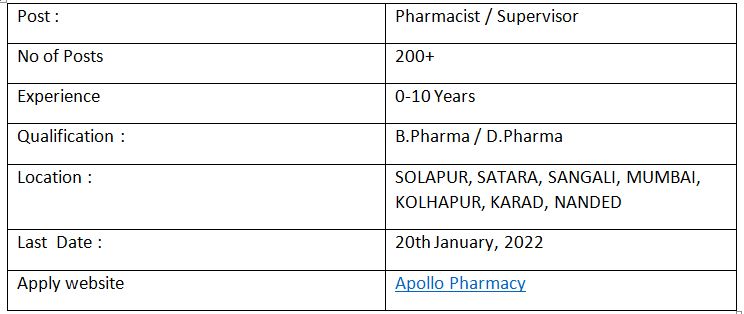 Job Responsibility at Apollo Pharmacy:
Attending to a doctor's prescription at the counter and advising patients on drug administration.
Dispense medications based on a doctor's prescription. If the necessary drugs are not accessible, have them ordered from the in-house pharmacies to ensure that the prescription is fulfilled completely. Medicine substitution should be discussed with a doctor.
Advise patients about health and medication reactions.
Maintaining positive relationships with customers and doctors.
Maintaining a free home delivery registry and ensuring that medicines are delivered on time to consumers.
Keep the medications refrigerated and secure according to the SOPs.
Entering stock in the computer and printing receipts from stores (RS) for cross-checking with the items issued list from the stores.
To keep track of no-stock items and follow up on them.
At least twice a week, count 100 percent of physical stock by type (Tablets, Syrups, Injections, Fluids, Ointments, Liquids, Capsules, Powders, Drops, Surgical, and Miscellaneous). Verification of fast-moving objects on a daily basis, rack by rack.
Before leaving the work area, make sure the shift is handed over and taken over.
This position is on the company's payroll and comes with competitive compensation, perks, and incentives.
Inspirational candidates have a chance to advance their careers.
Additional Information Pharmacist Jobs at Apollo Pharmacy
Experience Required: 0-10 Years
Salary at Pharmacist Jobs at Apollo Pharmacy
For less than 1 to 5 years of experience, the average Apollo Pharmacy Pharmacist salary in India is 1.7 lakhs. The compensation ranges from 0.2 lakhs to 3 lakhs for a pharmacist at Apollo Pharmacy. Salary estimates are based on 1000 salaries collected from Apollo Pharmacy workers.
Apollo pharmacy job qualification:
Qualification Required: B.Pharma / D.Pharma
Job Location: SOLAPUR, SATARA, SANGALI, MUMBAI, KOLHAPUR, KARAD, NANDED
Industry Type : Pharma/ Healthcare/ Clinical research
Last Date to Apply: 20th January 2022
Apollo pharmacy job application through the website: Apollo Pharmacy
Apollo Pharmacy Stores Locations in Jaipur:
Apollo Pharmacy Barkat Nagar
Address: Shop No 2 Opposite ICICI Bank, Barkat Nagar, Tonk Phatak, Jaipur, Rajasthan 302015
Apollo Pharmacy Jaipur
D 1 & 2 Tempo Stand, 80 Rd, Mahesh Nagar, Jaipur, Rajasthan 302015
Apollo Pharmacy Mansarovar Scheme
Shop no 21, Mansarovar Scheme, Gopalpura Bypass Rd, near Ridhi Sidhi Circle, Mansarovar, Jaipur, Rajasthan 302020
Apollo Pharmacy Gopal Pura By Pass Road
Shop No A/3, Plot No Bypass Road, 10 B Scheme, Gopal Pura Mode, Jaipur, Rajasthan 302018
Apollo Pharmacy Nirman Nagar
Shop No, 10, Kings Rd, Nirman Nagar, Brijlalpura, Jaipur, Rajasthan 302018
Apollo Pharmacy Chitrakoot
Roshan Marg, Chitrakoot, Jaipur, Rajasthan 302021
Apollo Pharmacy Hawa Sadak
Shop No B In K No52,79,80,52/188,52/189 Sudhersanpura, Mangalam, Hawa Sadak, Jaipur, Rajasthan 302006
Apollo Pharmacy Unnati Tower Vidhyadhar Nagar
JAIPUR (Raj, Unnati Tower, Airport Plaza, G-36, Central Spine Rd, Vidhyadhar Nagar, YOJNA, Durgapura, VDN, Rajasthan 302019
Apollo Pharmacy Khatipura
 Plot No 2, Shop No 4, Marudhar Colony Sector 13 & 14, Khatipura Rd, Khatipura, Jaipur, Rajasthan 302012
Apollo Pharmacy store in Gurugram
Apollo Pharmacy South City I Gurugram
Shop No.-11, Shopping Plaza, Block-B, South City-II, Sohna Rd, Gurugram, Haryana 122018, Phone: 0124 423 3971
Apollo Pharmacy Gurgaon Galleria
Gf, Shop No SG 061, Galleria Boulevard, DLF City, DLF Phase IV, Gurugram, Haryana 122009, Phone: 0124 405 7978
Apollo Pharmacy Gurugram Sector 4
Booth No 43 Huda Market, Huda Market, Sector 4, Gurugram, Haryana 122001, Phone: 0124 414 1684
Apollo Pharmacy Palam Vihar
Palam Vyapar Kendra, Shop No S/96, Road, Palam Vihar, Gurugram, Haryana 122002, Phone: 0124 407 3041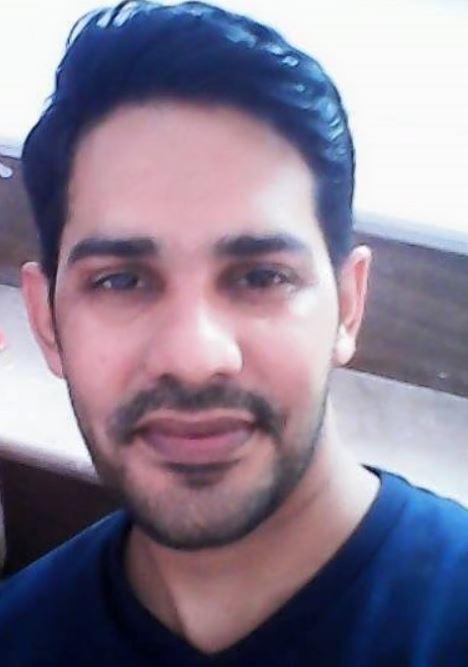 RPh. Naresh is a registered Pharmacist having studied pharmacy at PGIMS. he is a passionate blogger and writes topics around the pharma and pharmaceutical industries. Our blog also Provide all solution to get job information in the Pharmaceutical industry. The platform also helps people to prepare for their interviews by posting important interview questions.