1.0 Objective: To establish a procedure for operating the strip pack machine.
2.0 Scope: This procedure is relevant to the operation of the strip pack machine within the production department.
3.0 Responsibility: Operators, Officers, and Executives in the Production Department hold the responsibility for this procedure. The Production Department Manager also has a role.
4.0 Definitions: None applicable.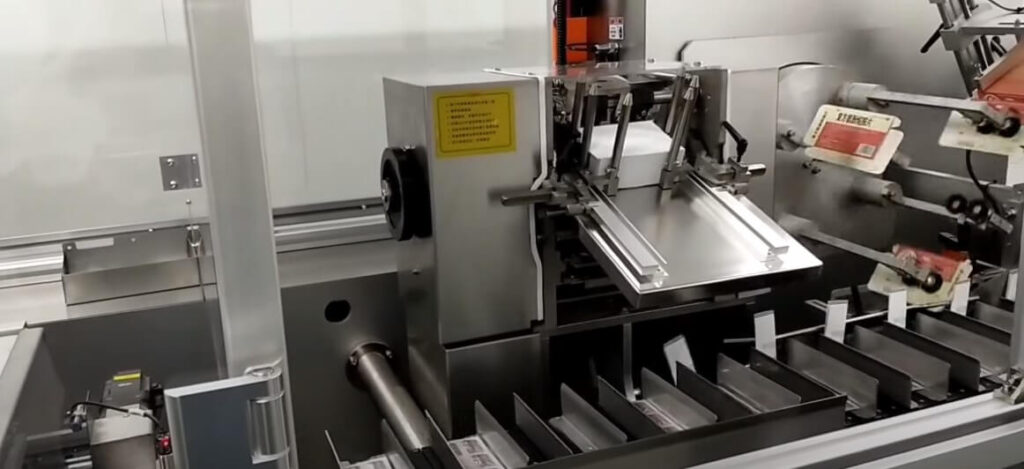 5.0 Procedure:
5.1 Machine Setting:
Ensure that the main switch is in the "OFF" position.
Mount the sealing roller onto the shaft and tighten the grub screw.
Confirm that the centerline of the rollers aligns precisely above the centerline of the brush draw.
Adjust the right sealing roller's position using studs and nuts for parallel alignment.
5.2 Adjustment of Sealing Pressure:
Check the alignment of the sealing rollers' cavities.
Tighten the pressure-setting stud to achieve proper sealing pressure until the packing material gets knurled.
Gradually tighten the stud for pressure equalization until the packing leaves the sealing roller correctly positioned across the web.
5.3 Adjustment of Cutting Device:
Verify the proper functioning of both cutting device cams.
Push the cutter assembly downwards to activate the moving blade's scissor action.
Adjust the cutting assembly's point by loosening screws and turning the hand wheel.
Modify the cutting length using change gears and adjust screws on the cam disc.
5.4 Adjustment of Dropping Tablets:
Adjust tablet dropping by loosening the socket head cap screw and adjusting the pin ring on the left-hand roller shaft.
To delay or advance tablet dropping, rotate the back gear with the pin ring clockwise or counterclockwise accordingly.
5.5 Operation:
After receiving line clearance from Quality Assurance (Q.A.), affix the "UNDER PROCESS" label on the machine.
Record the batch's operation time in the equipment usage log sheet.
Turn on the main switch from the electrical panel.
Inspect the strips with tablets and ensure:
Proper knurling for smooth pressure.
Tablets drop in the center of pockets to prevent cutting.
Strips are cut to the required size in the knurling section to avoid cut pockets.
Overprinting matches the Batch Packing Record (BPR). Check for ink smudging.
Conduct the leak test as specified in the BPR.
Manually set the sealing heater temperature using a screwdriver, in accordance with the BPR.
Verify the temperature using a calibrated thermometer.
Record the completion time of the batch in the equipment usage log sheet.
Turn off the main switch from the electrical panel.
Attach the "TO BE CLEANED" label to the machine at the batch's end.
5.6 Precautions:
Never operate the machine when empty.
Clean the rollers using a soft brass wire brush.
6.0 Abbreviations:
BPR: Batch Packing Record.
Q.A.: Quality Assurance.
SOP: Standard Operating Procedure.
7.0 References:
SOP: Making entries in equipment usage and cleaning log sheet.
8.0 Annexures:
None available.