DRx and RPh these two terms mostly time confused people. You've probably seen some of the people using DRx before their own name. However, very few individuals will be aware of the complete form of this DRx term and why Drx is used before the name. This DRX term is currently associated with the medical industry. In addition, we will explain how you can use DRX in front of your name. This is not a word that everyone may use in this manner. This needs some further education. Then you'll be allowed to put DRx before your name wherever. Let's under the fact about DRx and RPh Usages for Pharmacists before the Name as per New Rules.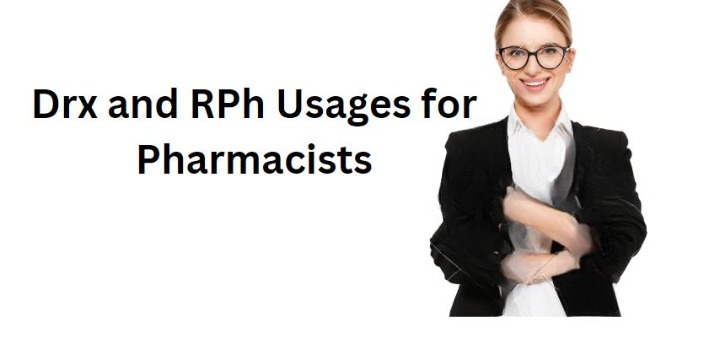 The word DRx is a term associated with pharmacy. It refers to a person who completed their pharmacy degree.
DRx full form
DRx full form is Drug Expert, but as per United America DRx is here
Who is DRx: Drug Expert
Now you are thinking about who a drug expert is, The drug expert is those who study medicines and their usage, working in hospitals, nursing homes, medical stores, and clinics.
Can Pharmacists use DRx before their name?
After the Pharmacy Practice Act of 2015 was notified and states such as Madhya Pradesh authorized clinical pharmacy practice, the usage of these expanded. There is currently no official specific title or prefix given or approved for Registered Pharmacists by the Pharmacy Council of India.
RPh is an abbreviation for Registered Pharmacist.
Pharmacists in India are currently working to ensure that pharmacy professionals receive the respect and working conditions that they deserve. Using DRx, campaigning for cadre formation, fighting for wage raises, pharmacists providing important drugs, advocating for a more respected and meaningful position in healthcare, and so on are all steps on the right path.
Read Also: Ways How To Get Into Pharmaceutical Sales (MR)
What is the difference between RPh and DRx?
RPh is used for registered pharmacists, whereas DRx is used for Drugs expert. A Medication Expert who can advise patients on drug therapy in an efficient and safe manner.
Can the pharmacist use DRx?
No, PCI has still not done it officially, However, the Pharmacist demanding a DRx name before the name from the pharmacy council of India. Despite the fact that they are well-versed in pharmaceuticals and drugs. Their primary responsibility is to administer the doctor's prescribed medications to patients and to keep medicines in stock.
Who can use the DRx name?
Any applicant who wants to become a DRX, for this he must complete a pharmacy education such as a B.Pharma or M.Pharma course. After that, individuals become eligible to use DRx before the name. As a result of completing this course, these individuals will be able to work as pharmacists in any hospital, nursing home, or medical shop.
What education needs to become DRx?
The candidate must have passed intermediate from the science group in order to pursue the pharmacy courses B. Pharma or D. Pharma. Following that, this course can be completed by the government or govt. affiliate collage.
What is the benefit of DRx?
Friends, let us now explain to you what the benefits of being a DRx or a pharmacist will be for you. The most significant advantage is that you can lot of career opportunities. It is not that you completed the course and are now unemployed. There is no scarcity of hospitals, medical stores, or nursing homes in today's world. These may be seen on any street or in any neighborhood. As a result, after completing a pharmacy education, you will find it easy to get work. It's not that you don't know anything and will not find work. So, don't think like that. Individuals who are expertise in this sector are easily hired by companies and hospitals.
Read Also: Medical Device Sales Representative; Jobs, Interview Preparation, and Salary
How much a DRx can Earn?
Aside from that, you may open your own medical shop. Not only that, but if you have enough money, you can start your own pharmacy and begin manufacturing medicines. You must obtain a license for this. You can easily earn $50,000 to $75,000 each year.
Along with this, you can also start your own medical agency. That is, you can also become a wholesaler of medicines.
Frequently Asked Questions (FAQs)
Is that legal to write the prefix Drx before Pharmacist Name?
Till now there are no rules and regulations, So the answer is Yes, A Pharmacist can use DRx before their Name.
Can a D.pharma student use DRx and RPh?
No, he can not use it without Registration.
What qualification is required to become DRx?
You must be a registered Pharmacist
I am a registered pharmacist, and what do I have to use between DRx and RPh?
The best option is RPh, because DRx usage may create confusion between a doctor and a Pharmacist.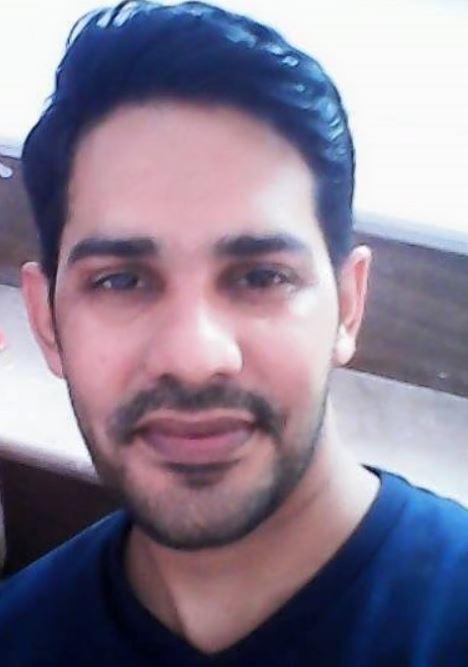 RPh. Naresh is a registered Pharmacist having studied pharmacy at PGIMS. he is a passionate blogger and writes topics around the pharma and pharmaceutical industries. Our blog also Provide all solution to get job information in the Pharmaceutical industry. The platform also helps people to prepare for their interviews by posting important interview questions.