Cipla Limited – Walk-In Drive for Multiple Positions for Female Candidates On 12th Aug' 2022, for the science graduate for the various position given below.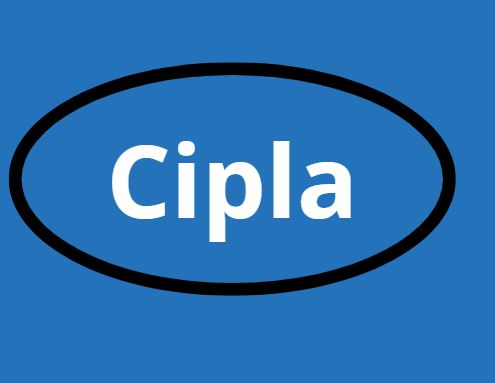 About Cipla Pharma
Cipla Ltd. (Cipla) is a pharmaceutical business that produces and distributes branded drugs, generic medications, and active pharmaceutical ingredients (APIs). It offers products for ailments like cancer, neurological, ophthalmic, malaria, respiratory and urological conditions, osteoporosis, women's health, cardiovascular and pediatric diseases, dermatological (skincare) and cosmetological conditions, HIV/AIDS, diabetes, hepatitis, infectious diseases, and critical care. The corporation also engages in biosimilar and consumer healthcare. In addition to producing metered-dose inhaler equipment, spacers, and associated devices, Cipla also carries out research and development to create new drugs and medication delivery methods. The corporation operates in a number of important regulated and emerging markets, including India, the US, Canada, and South Africa. The headquarters of Cipla is in Mumbai, Maharashtra, India.
Female candidates Cipla jobs, Walk-In Drive for Multiple Positions for female Medical Representatives -Mumbai (Thane) @ Cipla Limited
Walk-in Details for Female candidates at Cipla
Department Name: Medical Representatives (MR)
Designation Required: A.M. ( Assistant Manager)/ Manager-Individual Contributor Role
Role and Age: For Therapy Manager-Age required is less than 29 years/ For Hospital Business Manager/ Scientific Business Manager -Age Required is less than 34 years
Experience Need: 01 to 6 years
Qualification for Above Position: B. Pharmacy in Any Specialization, B.Sc in Any Specialization, Any Graduate candidates
Location: Bangalore
Therapy Manager: Antibiotics/ Injectables-Critical Care; Respiratory; Acute segment; Cardio-diabetic; Ophthalmology; Gastroenterology; Pediatrics; COPD; Women Health HBM/ SBM-Oncology/ Key Account Management/ Rheumatology
Eligibility Criteria for females at Cipla:
Only Female Candidates are Required
Preference will be given to Science background or science graduate
Relevant experience in Pharma Product Sales
Good Communication Skills are mandatory.
Having experience or worked for less than 4 organizations.
you can send your updated CV to [email protected]
Cipla Limited – Walk-In Drive Details
Date: 12th Aug' 2022
Time: 10:00 AM to 06:00 PM
Venue for an interview at Cipla: Cipla Limited, 785 1st Floor, Axis Sai Jyothi Building, 15th Cross, Dr. Puneeth Rajkumar Rd, Sarakki, 1st Phase, J.P. Nagar, Bangalore, Karnataka 560078
Website: Cipla Careers
Contact -HR Team
Related Jobs: AUROBINDO PHARMA – Walk-In Interviews for (Current Jobs)
Note: Cipla Limited – Walk-In Drive for Multiple Positions for Female Candidates only.