Dr. Reddy's Lab Hiring Virtual Drive for Multiple Positions -Apply Now
Job Description
Dr. Reddy's Laboratories Ltd. is an integrated global pharmaceutical company, committed to providing low-cost and innovative medicines for communities. Through it is involved in Pharmaceutical Services and Active Ingredients (APIs), Generics drugs, and Proprietary Products. Dr. Reddy offers a portfolio of products and services including APIs, custom pharmaceutical services, generics, biosimilars, and differentiated formulations.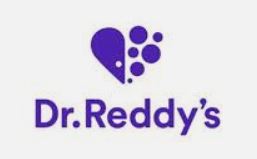 Hiring Drive -Operators & Specialists (Drug Product)
Dear Applicant,
We are hiring both operators and specialists for the Drug Product/ Fill finish Manufacturing plant in Hyderabad for Dr. Reddys Biologics Business, Bachupally, Hyderabad
Only the shortlisted resumes will get a call letter.
Only the person with call letters is allowed inside the Dr. Reddy Bachupally Campus for attending Interviews. Approach Across " [email protected] " for more info.
Operator/ Sr. Operator: Roles & Responsibilities:
Vial and PFS Filling processes are performed aseptically.
Manufacture buffer and formulation.
Handling both Vial Filling and PFS Filling equipment independently.
Aseptic methods and behaviors.
Handling Change over of Vial Washing, Vial Filling, Sealing, Tunnel, and PFS Machines.
Troubleshooting with Vial Filling Machines and PFS Filling Machines.
Preferred Maintenance of Filling Machines.
Good Documentation Practices.
Preferred Qualification: Diploma In Mechanical, Electrical, Diploma in Pharmacy
Preferred Experience: 02 to 08 years
Production Specialist: Role and Responsibilities:
Responsible for the production of sterile activities (such as filling, formulations, and lyophilization) in accordance with specified cGMP procedures and safety standards in highly regulated markets (USFDA, EU, and MHRA).
Working knowledge of isolators and filling machines for vials, lyophilizers (Telstar, IMA, M&C), and syringes (OEM such as Sterline, B&S, and others).
Work experience on MES of Werum (pass-X). Hands-on experience in aseptic manufacturing of Biological drug products.
Experience working in a lean manufacturing environment should be an experience of Lean daily management concepts like manager module area, 5S concept, and Kaizen, etc.
Related: Macleods Pharmaceuticals Walk-In Interviews
Skills Required:
Working experience on Isolators and filling machines for vials, (Telstar, IMA, M & C) and Syringes (OEM like Sterline, B&S, Work experience on MES of Werum (pass-X). Hands-on experience in aseptic manufacturing of Biological drug products.
Preferred Qualification: B.Pharma/ M.Pharma
Preferred Experience: 03 to 8 years
Openings: 15
Regards
Narasimha Rao G
Talent Acquisition (HR)