Famous Regulatory company Flamingo Pharmaceuticals is conducting Walk-In Interviews for Production / Regulatory Affairs this week. Find the following details below to attend the interview.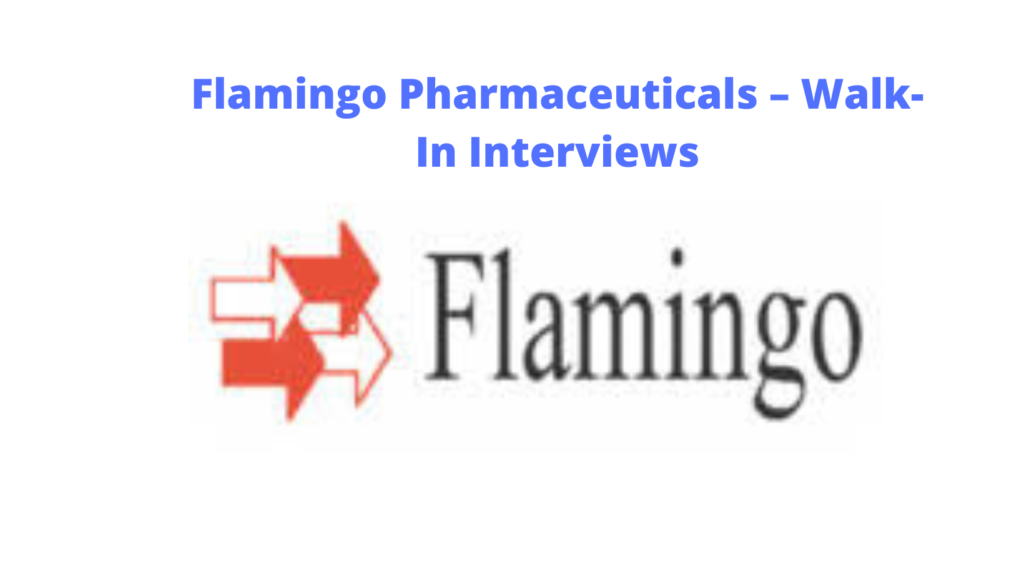 About Flamingo Pharmaceutical
Flamingo Pharmaceuticals Limited is a manufacturer and exporter of pharmaceutical formulations with a turnover of Rs.200 crores. Flamingo has WHO-GMP/UK MHRA-certified 100% EOU units that produce over 350 formulations. Flamingo Pharmaceuticals Ltd is a high-quality Indian pharmaceutical company with over two decades of experience in global pharmaceutical markets. The company has a presence in more than 50 countries on five continents. Flamingo is the preferred formulation manufacturer for some of the world's top pharmaceutical companies. Flamingo now brings accessible healthcare to India through its high-quality and affordable Flamingo branded formulations covering a wide range of therapeutic categories, leveraging its ability to meet global benchmarks.
Flamingo Pharma walk-in interview Details
Walk Interview-Production (1 to 2 years of pharmaceutical experience) (Rabale Location)
Experience: 1 to 2 yrs Department of Pharmaceutical Production
Area Expertise: Should have knowledge of tablets and capsules.
Immediate Start or joiner
Specialist-Regulatory Affairs, EU dossier, walk-in interview
Candidates with experience in the following areas are preferred: CMC, E-ctd, Variation filing Europe, EU, Tablet Capsules
Candidates who can start right away are preferred.
Experience with EU cases Submission and evaluation
Regulatory Affairs Walk-in-Interview (ROW)
Responsibility: Prepare dossiers for assigned countries, Answer questions on time, and Coordination with factory employees
Maintenance records for dossiers and samples from various countries
Interview venue and time
B.Pharmacy and M.Pharmacy Walk-In Date: August 16, 2022
Time: 10:00 a.m. – 4:00 p.m.
Flamingo Pharmaceuticals Ltd., 7/1 Corporate Park, Sion-Trombay Rd, P.O.Box No.27257, Chembur, Mumbai-400 071, India
Related Jobs: Alembic Pharma walk-in interview details