Eligible applicants may apply to the office of the Civil Surgeon in Charkhi Dadri for the positions listed below, which are part of the National Health Mission. Posts are only on a contract basis through March 31, 2022, with the possibility of extension based on performance and administrative permission.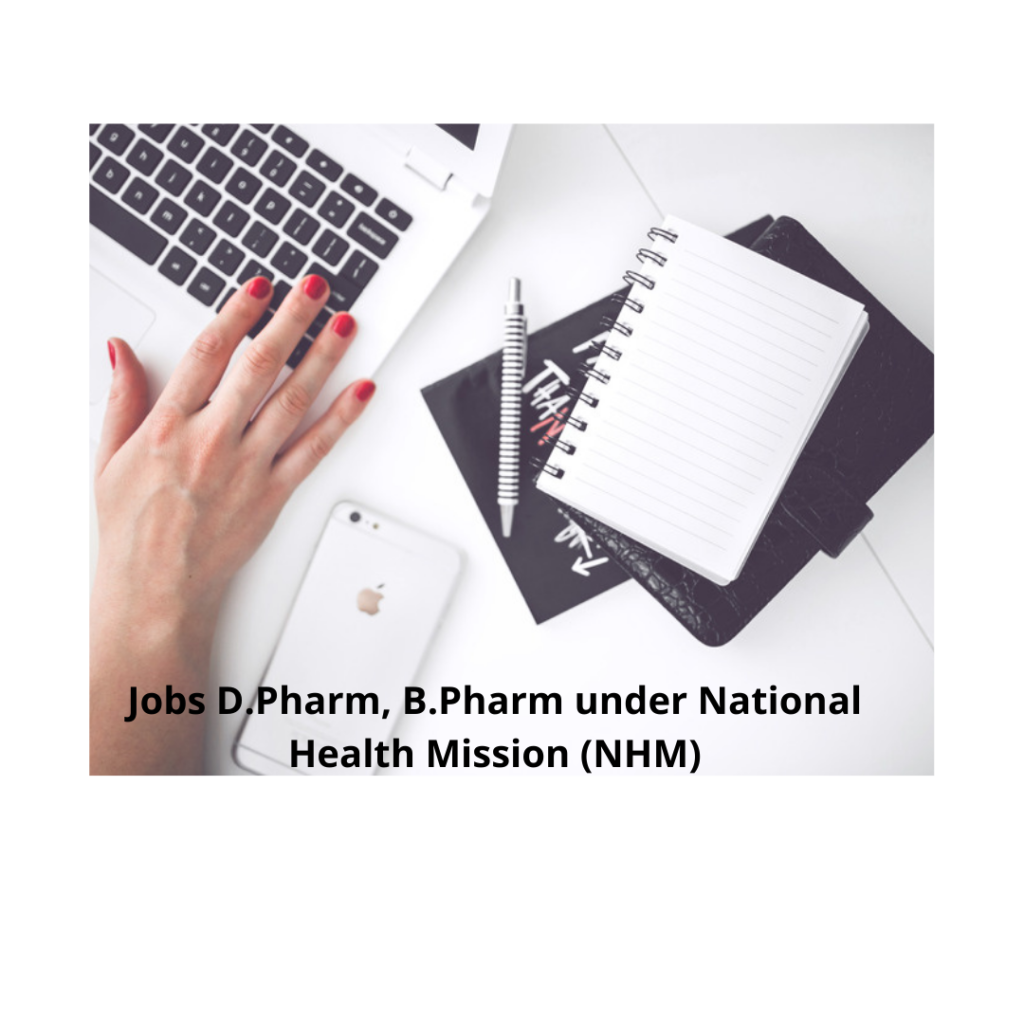 Post: Technician- RT
No of Posts: 5 (Gen-3 EWS-1 SC-1)
Qualification Eligibility:
(i) Registered B.Pharma/ D.Pharma / GNM / BSc in Nursing
(ii) Hindi /Sanskrit up to Matric.
Age Limit: Up to 42 Years
Honorarium: 11170-PM as per NHM Service bye-law
Important Reminders
The tentative interview date for Staff Nurse is 06.12.2021 (9:00 AM) (only qualified candidates in written test)
On the day of the written exam, roll numbers will be assigned.
There will be no TA/DA for attending the written test.
For candidate selection, only an English-medium written test will be conducted. Candidates must score at least 40% on the qualifying written test, which includes a proficiency test (20 points) and a computer competence test (20 points) (10 Marks).
The number of positions available may be increased or decreased, and this office reserves the right to cancel any recruitment or selection procedure at any time.
This office reserves the right to amend or postpone the written schedule/interview dates; no objections will be accepted in this regard.
Only one application per position will be considered.
The selection criteria will be based on the NI IM guidelines, with a weighted local region (20 scores) and marks for government and experience.
The Haryana government's reservation policy is also in effect.
Candidates must present all original documents, one set of self-attested documentation for all qualifications, proof of residency, and a cast certificate given by a competent authority, together with two passport-size pictures.
Under no circumstances can an application sent by mail or courier be accepted.
Applications that are not accompanied by fees will not be accepted under any circumstances.
(There is no provision for late fees.)
Only those candidates who pass the written test before enrolling will have their documents verified. If any of the documents presented to this office are proven to be fake, the candidate will face severe legal consequences, and his or her selection will be cancelled without warning.
Fees can be paid in cash at the counter along with the application form. Demand draughts, checks, and other forms of payment will not be accepted.
If the candidate agrees to all of the aforementioned terms and conditions, he or she may submit his or her application before the deadline.
From 9 a.m. to 4 p.m., in Room No. 146, you may submit an application form together with one set of self-attested documentation for all qualifications. The appropriate authorities must offer proof of residency and a cast certificate.
Written Test/Interview tentative date: 04.12.21 at 3:00 PM JVMGRR College, Charkhi Dadri (Venue)
The written test results will only be available on the nhmharyana.gov.in website.
Others Jobs: Job for Pharmacists (29 posts)